crusher news: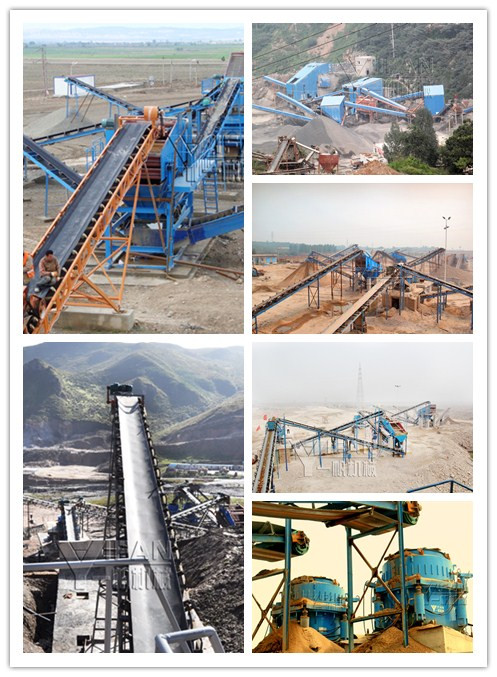 Summer cool welcome American customers visit Yifan machinery
July 27, 2017 ushered in a rare day of cool, for the summer heat difficult summer brought a trace of cool. On this day, Zhengzhou Yifan machinery also ushered in flying over half of the Earth to visit the American friends.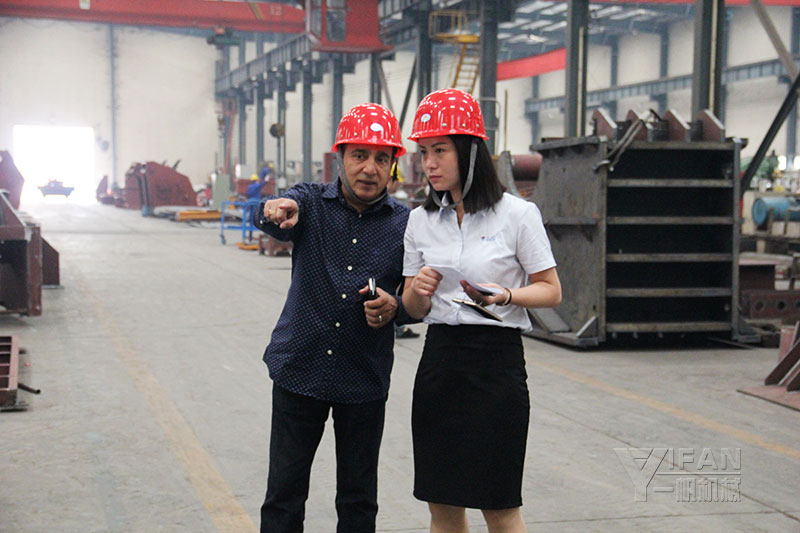 Accompanied by Zhengzhou Yifan sales consultant, customers of the equipment production process, process, performance and after-sales service, and so do a full range of understanding, visited the Zhengzhou Yifan production casting workshop, assembly workshop and freight yard. On one Sail in the equipment production process rigorous highly recognized. As a joint venture between China and Germany, Zhengzhou Yifan very good absorption, learning the German people in the field of machinery manufacturing excellence, high standards of the spirit of the craftsmen, which is the quality of equipment Production provides a guarantee. Customers have a detailed understanding of the feeder, jaw crusher, sand making machine, shaker,
mobile crusher
and other equipment production and technology, expressed a strong intention to cooperate.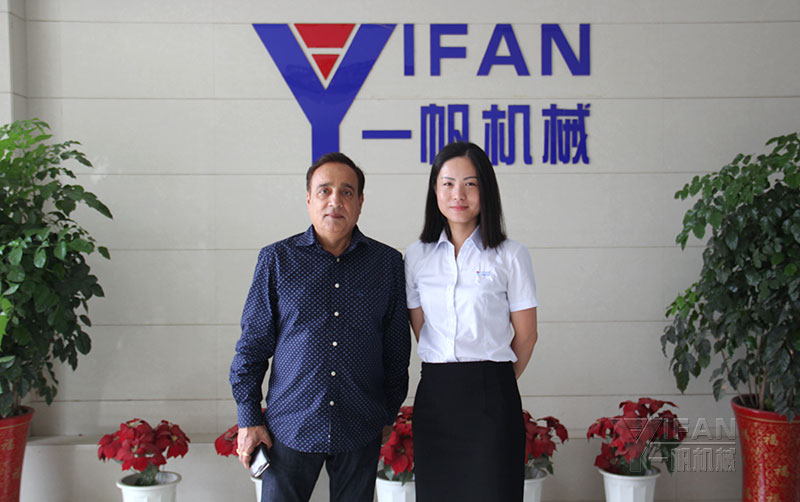 Zhengzhou Yifan Machinery also sent a sincere invitation to friends from all over the world - welcome to visit.
Dear friends :
Welcome to Zhengzhou Yifan Machinery Co.,Ltd. To contact us through our website,
Please feel free to give your inquiry in the form below.We will reply you with details ASAP.

PREV:
150tph pebble crushing plant was delivered to Indonesia
NEXT:
The equipment composition and system classification of mobile crushing stations