crusher news: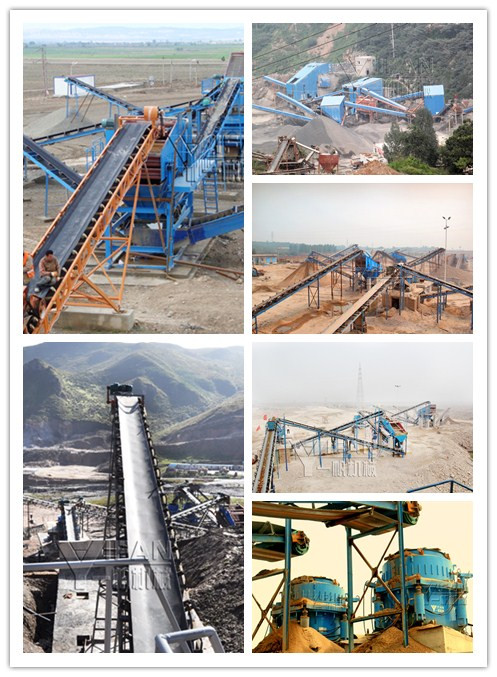 Mobile Crusher Station - The new brand of Broken field
Zhengzhou Yifan Machinery launch of mobile crushing station, it is a preferred processing of foam concrete equipment.and production of large and medium-sized series of crushers, sand making machine, sand washing machine-based, research and development, production and sales joint-stock enterprises. The company has an experienced and skilled sales and service team and perfect sales service network. The company attaches great importance to international technical exchanges and cooperation, has introduced the United States, Germany and other countries of advanced technology and processes, with noisy sets of production equipment, the establishment of the international advanced production lines and first-class modern testing base. The company attaches great importance to new products, new technology development. Actively absorb foreign advanced management thinking, and earnestly to create first-class team of employees. The new mobile crushing station is widely used in metallurgy, chemical industry, building materials, water and electricity often requires the relocation of materials processing operations, especially for highways, railways, water and electricity projects mobility stone operation. Users can process raw materials according to the type, size and material requirements of different finished products using a variety of configurations.
Mobile Crusher with thick broken, the broken and broken bits, Zhengzhou Yifan mobile crushing station mainly PP series of mobile crusher station, PP series of counter-mobile crusher station, PP series of jaw-mobile crusher station, PP Series Hydraulic Cone mobile crusher station, PP series of vertical impact-mobile crusher station. Mobile crushing station applies in particular to break the small venue, suitable for construction waste disposal, construction waste crusher, foam concrete processing.

Dear friends :
Welcome to Zhengzhou Yifan Machinery Co.,Ltd. To contact us through our website,
Please feel free to give your inquiry in the form below.We will reply you with details ASAP.

PREV:
The market prospect and Recycling disposal solutions of construction waste
NEXT:
The market prospect and Recycling disposal solutions of construction waste