crusher news: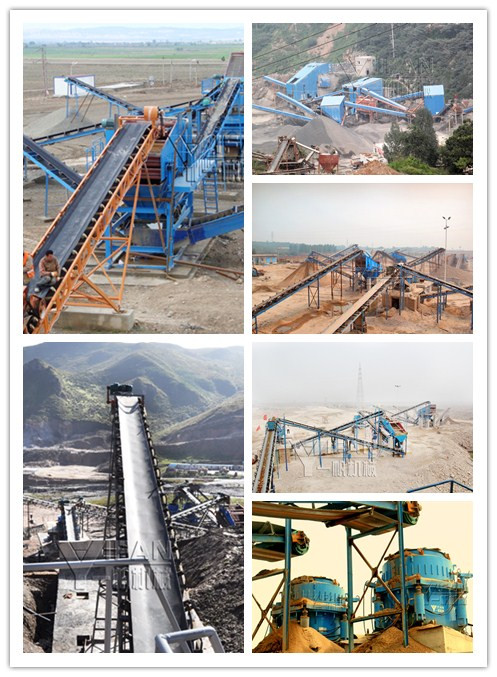 New-type and high-efficient VSI crusher from Yifan occupies half of the quarry
Sandstone and aggregate are widely used in infrastructure construction especially for railway, highway, port construction. Main equipment for sandstone production is as follows:Jaw crusher,impact crusher, vertical shaft impact crusher(sand maker),vibrating screenect. At present, a lot of manufacturer of crusher had been established in China. But most of them are not capable enough for quality warranty and new product researching. Only few of them are professional with strong researching ability. They considered product quality and responsibility are the most important factors for manufacturer


VI series vertical shaft impact crusher is the new generation of vertical impact crusher, which is developed by YIFAN corporation independently. The cavity of YIFAN VI series impact crusher could be devided into three type. It is mainly used for surface material produced and shaped for the high-grade highway; sand making of quartzite, gangue,manufactured aggregate; fine crushing of metal and non-metal; the manufacture of aggaregate, concrete, refractory material and abrasives; the rough grinding of substituted glass material and

metallurgical

——500t/h. The high quality VI series veritical shaft impact crusher with international advanced technology have got good reputation from client and half percent market share in domestic by excellent function and after sale service.

The capacity is up to 50

The sand making machine is widly used in the fine crushing for the ores, concrete, refractory material, bauxite clinker, carborundum, glass material, manufactured sand, stones and all kinds of metallurgical slag. It will get more crushing efficiency than other kind of crusher for the high and mid hard and anti-abrasive materials such as carborundum, sintered bauxite and magnesium sand.
Zhengzhou Yifan Machinery Co.,Ltd insist innovating constantly, keeping improvement of products, enhancing the reliability of products. We will provide best pre-sale and after sales service for our customers with constant enthusiasm. We aspire to be the globle brand in the crushing and screening field.
Dear friends :
Welcome to Zhengzhou Yifan Machinery Co.,Ltd. To contact us through our website,
Please feel free to give your inquiry in the form below.We will reply you with details ASAP.

PREV:
The market prospect and Recycling disposal solutions of construction waste
NEXT:
Yifan Machinery get a great success