crusher news: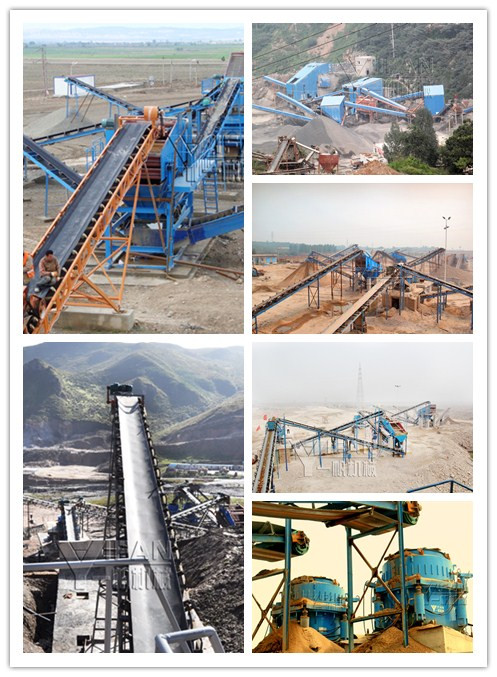 Yifan Machinery get a great success
On third of November, the largest construction machinery exhibition in Asia-Pacific region of this year--the 10th Beijing International Construction Machinery Exhibition and Seminar (BICES 2009) held in Jiuhua International Exhibition Center, Beijing. The exhibition was organized by Chinese Construction Machinery Co., Ltd., CCPIT Machinery Sub-Council,China Construction Machinery Association, some famous construction machinery manufacturers at home and abroad are also participate. As the "pioneer" of crushing and screening equipment in China, Yifan Machinery stands for world-class products exhibited in the exhibition, showed our Track-type Crushing Plant, Mobile Crushing Plant, Hydraulic Cone Crusher, Construction Waste production line and other Crushing and Screening products, which once again demonstrate the strength of Yifan machinery in this industry.
After the dazzling opening ceremony, it is the grand red-letter theme of interactive activities between exhibitors and customers. Yifan Machinery exhibition booth attracted a large number of clients, and also the media. During the exhibition, exhibitors sign up nine devices with Yifan Machinery, which including three sets of Mobile Crushing Plant, two sets of Track-type Crushing Plant, as well as two sets of construction waste disposal production lines.
The theme of this exhibition is based on "safety, environmental protection, science and technology innovation". Yifan mechanical construction waste recycling aggregate production line has been identified by national science and technology. Taking construction waste as raw material, through a series of non-injury treatment, they will become national standard recycling aggregate and recycling raw material, which used for building blocks, and wall materials such as recycled building materials production, and fully realize construction waste resource recovery, harmless, cost-effective , social and ecological benefits are considerable.
In recent years, Yifan Machinery has participated in various exhibitions at home and abroad, which demonstrates its strong R & D ability and ability for innovation. Yifan can get successes for each exhibition, and its excellent performance won wide acclaim and praise by domestic and international visitors, which consolidate its leading position in crushing and screening field. Yifan Machinery brand is recognized by international customers increasingly, and she is keeping steady pace to the world.
Dear friends :
Welcome to Zhengzhou Yifan Machinery Co.,Ltd. To contact us through our website,
Please feel free to give your inquiry in the form below.We will reply you with details ASAP.

PREV:
New-type and high-efficient VSI crusher from Yifan occupies half of the quarry
NEXT:
Yifan Milestones