crusher news: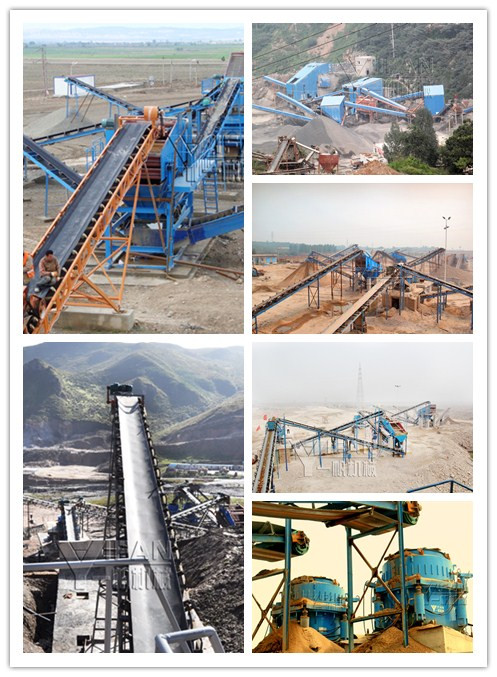 Yifan Milestones
2000
◎Developed Y650 vertical shaft impact crusher(sand maker) which reached the leading domestic level; established the first production line which using vertical shaft impact crusher to produce sand with ore tailings,and created a new technology of manufactured sand by sand-maker. 2001
◎Developed Y1200 vertical shaft impact crusher(sand maker),the largest in China,and established China's largest manufactured sand production line with gravel,and enormous such products are applies to major national projects in Beijing.
2002
◎To promote the new national standard (sand for building),a new dry-way manufactured sand production line was established in Mentougou District of Beijing.
2003
◎Developed a new Generation 2 VI series vertical shaft impact crusher, and thus owned the most complete and advanced range of vertical shaft impact crusher products in China,with the structures covering rock-on rock, rock-on-iron, closed impeller, open impeller,etc,therein,the triangular round impeller is the first in the world and has achieved national patent;
◎Patented products:impact crusher with shaping function
2004
◎China's first production line using vertical shaft impact crusher to produce quartz sand, raw materical for making glass, with independent intellectual rights was put into operation in Anqing ,Anhui.
2005
◎Established China's largest civil manufactured sand production line--400t/h manufactured sand production line for Zhejiang Richangsheng Building Materials Co.,Ltd.
2006
◎Developed a world-level hydraulic cone crusher with independent intellectual property rights.
◎Successfully developed a portable crushing and screening plant which has been exported to Russia.
◎The largest straight-line vibrating screen 2ZKR3060, the largest in domestic hydropower industry, has been put into operation in quarry of Hanjiang Shuhe Hydropower Station.
2007
◎Developed the fine sand collecting system with independent intellectual property rights.
◎Developed a drying hammer crusher developed for a gypsum board production line(annual output of 30 million sq.m.)was successfully put into operation.
2008
◎Presented a state-of-the-art automatic hydraulic cone crusher and portable crushing and screening plant with independent property rights at Bauma China 2008.
◎The 1000t/h aggregate production line constructed by Yifan Co.,Ltd. was delivered to the user. 2009
◎The pilot construction waste production line of Ministry of Science and Technology undertaken by Yifan Co.,Ltd. passed the state check and acceptance in Dujiangyan,Chengdu.
◎A large-scale portable crushing and screening plant was put into operation at the gold mine of Inner Mongolia.
◎The R&D Center of Yifan was designated as Crushing and Screening Machinery Engineering R&D Center of Zhengzhou.
◎Yifan participated in preparation of the new edition of National Sand Standard(2010).
◎The products of Yifan Co.,Ltd. have been exported to more than 30 countries and regions around the world.
Dear friends :
Welcome to Zhengzhou Yifan Machinery Co.,Ltd. To contact us through our website,
Please feel free to give your inquiry in the form below.We will reply you with details ASAP.

PREV:
Yifan Machinery get a great success
NEXT:
Build Charity City, Yifan Machinery is in Action