crusher news: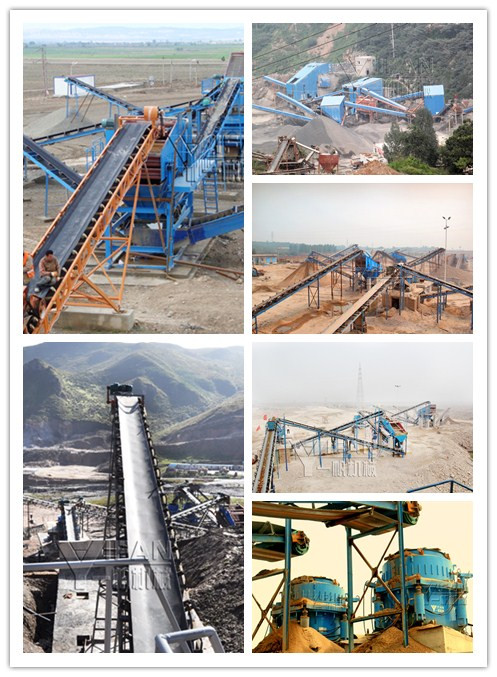 Build Charity City, Yifan Machinery is in Action
On June 19th morning 2010, a love activity, which was called "deliver love and help disadvantaged groups", was held in Zhengzhou Yifan Machinery Co., Ltd. In order to help the disadvantaged groups such as the deaf, disabled people, poor people to live a warm, happy, joyful and healthy life, Zhengzhou Yifan Machinery Co., Ltd. and Xingyang school for deaf-mutes carried out the activity of "Warm the world-charity line" together. Yifan Machinery will introduce some deaf men to work in the company, so that they can live an honorable life in the society. Yifan Machinery has obtained the glorious title of "Charity Star" before March. It makes the proper contributions to build the charity city.
In the recent year, Yifan Machinery creates the world-class brand in the crushing and screening industry with all its strength by the powerful scientific research and marketing ability. At present, portable crushing and screening plant, hydraulic cone crusher, sand making machine etc. have reached the world-class advanced level. While the company acquires achievements constantly, it also commits the charity actively, and takes on the public responsibility.
In the future, Yifan Machinery will strengthen the investment in the field of scientific research and market, so as to provide the more superior service for our customers, and create the world-class brand in crushing and screening industry. Meanwhile, it also throws itself into the charity actively, in order to give back to our society better.
Dear friends :
Welcome to Zhengzhou Yifan Machinery Co.,Ltd. To contact us through our website,
Please feel free to give your inquiry in the form below.We will reply you with details ASAP.

PREV:
Yifan Milestones
NEXT:
Tracked mobile crusher and Portable crusher