crusher news: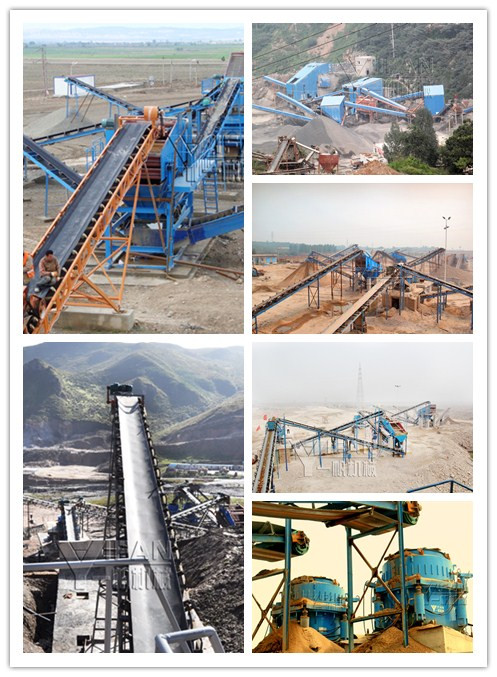 Construction waste disposal equipment altogether builds the green fine home
Many cities in China have already thrown into a mass of labor power, material resources and financial resources for the recycling and disposal of construction waste. As a famous crushing and screening equipment manufacturer and system service provider in China, Zhengzhou Yifan Machinery Co., Ltd not only supplies the high quality hydraulic cone crusher, impact crusher, jaw crusher, VSI crusher,
mobile crusher
and perfect system service, but also pays more attention environmental protection. For that, Yifan Machinery develops the construction waste disposal equipment successfully. It effectively solves the construction waste disposal, construction waste squander and other problems.
Yifan Machinery construction waste disposal equipment mainly divides into PP series portable crushing and screening plant and crawler crushing and screening plant. It can finish the coarse crushing, medium crushing and fine crushing for the construction waste. What's more, it lowers the cost of transportation, and possesses the flexible configuration, great adaptability, reliable performance and convenient maintenance. Meanwhile, PP series portable crushing and screening plant can crush the materials on-site. It is unnecessary to carry the materials from one site and then crush them in another one, which can greatly lower the cost of transporting materials for off-site crushing. Integrative series portable crusher can work independently. For different customers' requirements on material type and product size, flexible process can meet the requirements of portable crushing and screening, which can greatly decrease the cost.
Dear friends :
Welcome to Zhengzhou Yifan Machinery Co.,Ltd. To contact us through our website,
Please feel free to give your inquiry in the form below.We will reply you with details ASAP.

PREV:
Yifan machinery training product knowledge; increasing work skills
NEXT:
Effort returns