crusher news: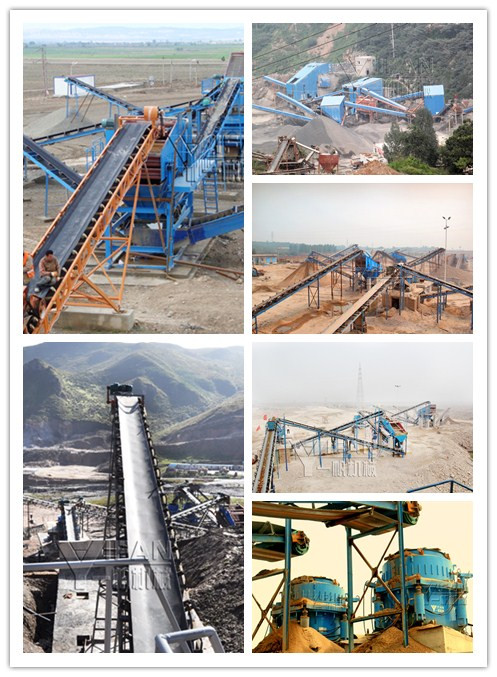 The mobile crusher leads the new trend of mining equipment
mobile crushing plant
have the advantage of reasonable matching, unobstructed discharge, reliable working, convenient operation, high efficiency and saving energy. Especially the excellent motility can extend to raw material site or construction plant. Otherwise, in order to meet the demand for different materials, it can also carry out the various combinations.
Yifan Machinery launches mobile crushing plant at home. This mobile crushing plant can be used in the field of building stones, mining, cement industry, regenerating cycle of construction waste etc. We can flexibly configure primary crushing, secondary crushing and tertiary crushing according to the customers' different demands. Meanwhile, we can also optimize and combine the crushing and screening at all levels, so as to meet the customers' demands maximally.
Along with more and more attention to the environmental protection from the government of China,the development of crusher in mining equipment industry has also changed from traditional stationary type to modern movable type. Mobile crushing plant has a very important practical significance for the environmental protection in mining.
The whole set of PP series crushing and screening equipment includes primary crushing plant and secondary crushing plant, belt conveyor etc. Every crushing plant at all levels is an independent working unit. It can finish its different responsibility. The belt conveyor takes charge of the delivery and stacking for the materials among the different crushing plants.
The design idea for PP Series Portable Crushing and Screening Plant is to totally meet the different requirements of mobile crushing function. This can provide a whole new operation mode that greatly decreases the operation cost.
Dear friends :
Welcome to Zhengzhou Yifan Machinery Co.,Ltd. To contact us through our website,
Please feel free to give your inquiry in the form below.We will reply you with details ASAP.

PREV:
Construction waste disposal - the main task of China in recent years
NEXT:
The leader of mining equipment: Yifan tracked mobile crusher