crusher news: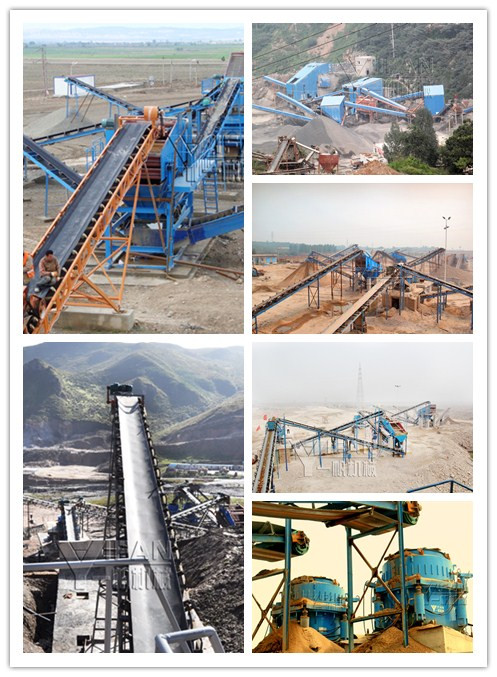 Impact Crusher counter plate material selection
The back plate of impact crusher is easy to wear , withstand greater impact load . The material is generally high manganese steel casting, may be available in carbon steel rods , broken coal , but also can use ordinary steel plate welded together . High manganese steel casting back plate , the relatively low life expectancy , according to a survey on the use of impact crusher . The need for the back plate of the wear-resistant materials .
Some foreign factory wear plastic wrap to crack down on board , or stones in the back plate groove , instead of the metal surface , the back plate of the life . A number of factories in China , according to the law of the wear of back plate , according to the degree of wear of various parts , part of the partition to install and replace the service life increased by 100% .
In addition to the back plate material to improve its wear resistance , the shape of the back plate is also noteworthy. Some impact crusher , broken line back plate . Although the structure is simple , easy to manufacture, but is not guaranteed to be broken materials are the most effective impact crusher , and often resulting in the crushing chamber is reduced , the edges of the back plate will soon wear . Because the material is not perpendicular to the back plate , often produce a shear force , resulting in accelerated wear back plate . In addition , the broken line , often due to adhesion of the powder or wet material , leaving the crushing chamber is further reduced, affecting the crushing effect .
Thank you for your interest in YIFAN. Please use any of the methods below to get in touch with us.
Add: The Middle of Zhengyuan Road, Xingyang Eastern Development Zone.
zip:450100
E-mail:yifanseo@yfmac.com
MSN On line: yifancrusher@yahoo.cn
ICQ: 639607958 QQ: 2502761202
Tel: +86-371-64628852 Fax: +86-371-64628872
The article by protable crusher YIFAN Machinery Editor: impact crusher http://www.yifancrusher.com/, please indicate the source , little effort , thank you .
Dear friends :
Welcome to Zhengzhou Yifan Machinery Co.,Ltd. To contact us through our website,
Please feel free to give your inquiry in the form below.We will reply you with details ASAP.

PREV:
Impact crusher in the crushing stone industry a wide range of applications
NEXT:
Impact Crusher - efficient crushing stone parameters