crusher news: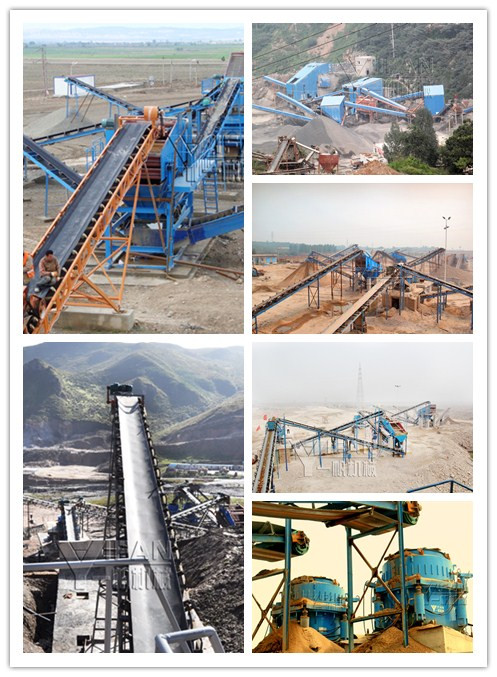 Limestone crusher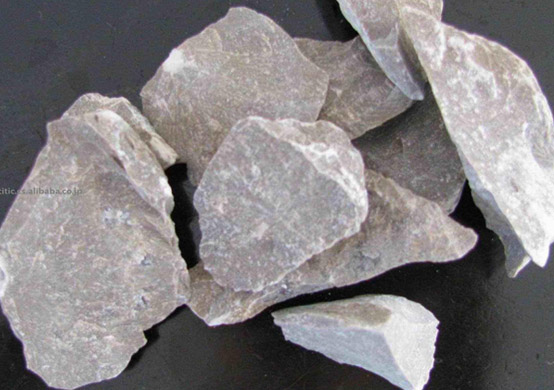 Feed size: 700mm. production capacity :30-850t / h.
Crushing materials: granite, limestone, concrete, lime, gypsum, slaked lime.
Applications:Widely used for crushing various soft and medium hard ore, primary crushing and secondary crushing coarse broken, broken, broken bits. Mainly used for mining, construction, chemical, cement, metallurgy and other industries.
Limestone main component is calcium carbonate (CaCO₃).A large number of lime and limestone used as building materials, is also an important raw material for many industries.Yifan Machinery is a leading Chinese manufacturer of crushing and screening equipment professional limestone crusher. Yifan Machinery in limestone crusher has years of experience in manufacturing, production, installation and commissioning of services in various regions of the world limestone production line equipment, Yifan can be designed according to user requirements complete limestone crushing system, provided that the system pre-design consulting, design, installation, system-based debugging, worker training and after-sales service.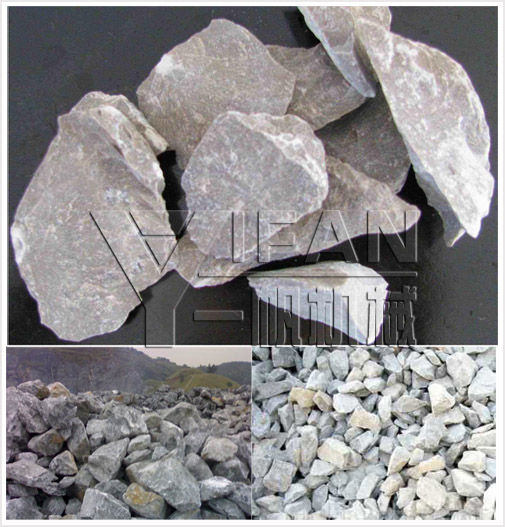 Limestone
Limestone crusher Profile:
Yifan Machinery production limestone crusher operating performance is stable and reliable, process simplification, simple structure, easy maintenance. Production capacity, the hammer long life. Widely used in fine crushing of granite, basalt, limestone, river gravel, cement clinker, quartz, iron ore, bauxite and other minerals.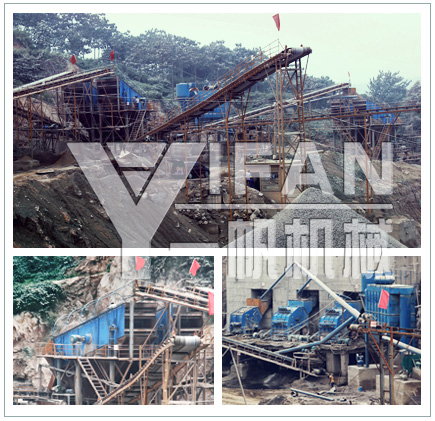 Limestone Sand Product Line
Limestone crushers advantage:
[1] Simple structure
[2] Stable and reliable performance
[3] Easy to repair
[4] Strong production capacity
[5] Hammerhead long service life
Limestone crusher working principle:
Limestone crusher driven by the motor, the rotor rotating at high speed, the material into the first crushing chamber crushing impact crusher and the board hammer on the rotor, and then enter the second crushing chamber crushed, and finally from the discharge port.
Zhengzhou Yifan Machinery Co., Ltd, is a Chinese professional crushing and screening equipment manufacturers, Zhengzhou Yifan Machinery Equipment Co., Ltd, is the most advanced international crushing technology and manufacturing level specially developed efficient Feldspar crushing equipment, If you want to learn more about Limestone crusher and feldspar crushing production line information, you can contact our online customer service or leave us a message below to receive the latest product promotions offer information.
Hot Keywords: limestone crusher,Lime crushers Price,Lime production line equipment
Limestone crusher Technical Data:
Product Model
Max Feed edge(mm)
Capacity
Motor Power(kw)
Weight(Excluding Motor)(t)
with grinding cavity
without grinding cavity
HCS128(A)
250
30-50
37-55
11.36
10.3
HCS139(A)
300
50-80
55-75
14.16
13.23
HCS239(A)
350
70-120
110-132
14.675
13.583
HCS255(A)
350
100-180
132-160
17.465
16.153
HCS359(A)
400
160-250
200-250
26.35
24.88
HCS459(A)
450
220-450
250-315
27.12
25.655
HCS579(A)
500
250-550
400-440
36.392
33.95
HCS679(A)
600
300-600
440-560
53.1
49.2
HCS779(A)
700
500-850
630
85.2
79.3
HCP (A) / HCS (A) series impact crusher II
Product Model
Max Feed edge(mm)
Capacity
Motor Power(kw)
Weight(Excluding Motor)(t)
with grinding cavity
without grinding cavity
HCP128(A)
300
30-50
37-55
11.56
10.56
HCP139(A)
400
50-80
55-75
14.4
13.47
HCP239(A)
500
70-120
110-132
14.696
13.596
HCP255(A)
500
100-180
132-160
17.43
16.12
HCP359(A)
600
160-250
200-250
26.26
24.61
HCP459(A)
650
220-450
250-315
27.046
25.438
HCP579(A)
700
250-550
400-440
36.01
33.67
HCP679(A)
800
300-600
440-560
52.6
48.3
HCP779(A)
1000
500-850
630
84.1
78.9
Dear friends :
Welcome to Zhengzhou Yifan Machinery Co.,Ltd. To contact us through our website,
Please feel free to give your inquiry in the form below.We will reply you with details ASAP.

PREV:
Granite crusher
NEXT:No