crusher news: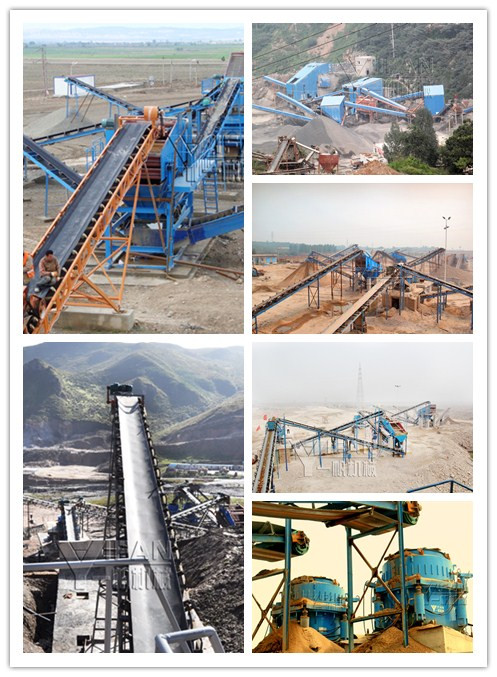 Use and maintenance of the cone crusher
Cone crusher use and maintenance of points varies depending on the type of machine and working conditions.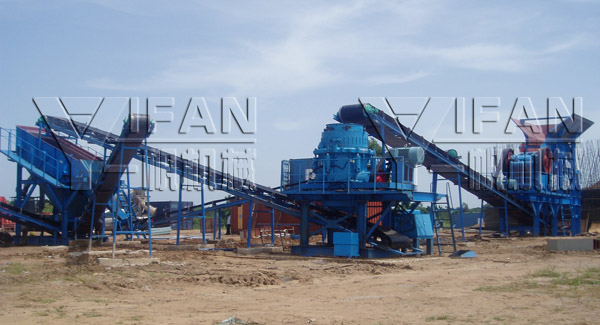 cone crusher - stone production line
Cone crusher Note:
1, before starting, you should first human transmission wheel moving twice to confirm the flexible movement only after the car. Feed cone crusher is operating normally.
2, stop running, you should stop giving the net emission of the material in the material and the machine, before cutting off the power to the motor.
To pay attention to the temperature of the bearing in operation to ensure that the bearing lubrication is maintained state and pay attention to whether the abnormal sound and vibration found irregularities when you should stop and check whether the unbreakable objects stuck, or parts for damage.
4, to maintain cone crusher feed evenly to prevent overload. Prevent broken objects such as metal and wood can not fall into the machine can not be broken into the feed water is not too high; wet broken, you need to maintain an appropriate due to inadequate flushing of water, to prevent clogging and reduce the production capacity.
5, check the broken product particle size to meet the requirements exceed the specified size particles too much, should identify reasons (such as the screening of the gap is too large, the discharge opening is too wide, hammer wear, etc.), and to take appropriate measures to eliminate.
6 the cone crusher Parking, To check the tightness of fastening bolts, wear parts wear should also be parking opportunity to get rid of the wood caught between the teeth. Teeth cone crusher.
7, wear parts should be replaced or repaired.
8, cone crusher safety device to keep in good condition, must not be the easy way, the insurance device failure.
Dear friends :
Welcome to Zhengzhou Yifan Machinery Co.,Ltd. To contact us through our website,
Please feel free to give your inquiry in the form below.We will reply you with details ASAP.

PREV:
Why mining sand and gravel plant select cone crusher crushing cobblestone?
NEXT:
New cone crusher gravel production line efficiency to meet the material application of standards