crusher news: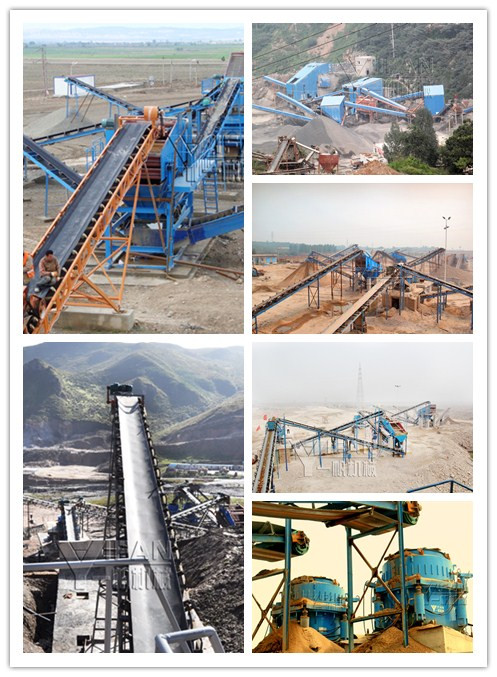 New cone crusher gravel production line efficiency to meet the material application of standards
In recent years, the development of road projects faster. Continuing to force railway construction also increased the demand for road construction materials. For road construction is essential to choose the right crusher and sand and gravel production line. Often require supporting the aggregates production line, in order to improve production efficiency and materials applications standards, cone crusher, the traditional cone crusher can not meet the current aggregate supply and demand. To this end, Yifan Machinery new hydraulic cone crusher turned out to efficient crushing performance is the perfect solution to the contradiction between supply and demand of the current gravel.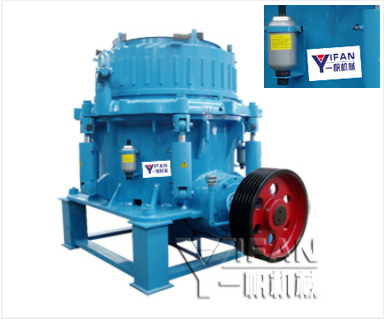 New SMH Hydraulic Cone Crusher

Currently, the cone crusher has been widely used in mining, cement, gravel industry. Mainly broken handle medium and fine crushing pressure of 350 MPa or less all kinds of mining rock, such as iron ore, non-ferrous metal ores, limestone, sandstone, basalt, granite, cobblestone. Zhengzhou Yifan Machinery new hydraulic cone crusher in the process of infrastructure processing sand and gravel, and other crusher, compared with unmatched performance advantage.


New cone crusher gravel production line -- Spring Cone Crusher

First of all, the new Yifan Machinery cone crusher with hydraulic transmission device, hydraulically actuated device, greatly improve the rotor speed, enhanced crushers protection performance; Secondly, the use of hydraulic adjustment device, the adjustment cavity clearing, the degree of automation greatly improved; third, a variety of crushing chamber, to adapt to a wide range of product size requirements; fourth, hydraulic insurance system is convenient and reliable, can provide safe and effective overload protection; Finally, reasonable structure, advanced crushing principle and process, with a large crushing force, productionhigh efficiency, energy saving, low operating costs, high yield.
Sand and gravel production line equipment : jaw crusher, impact crusher, cone crusher, sand making machine, vibrating screen, belt conveyor and so on. Yifan Machinery can be customized according to specific actual situation, for groups of customers with the most reasonable production line configuration, in order to achieve the best performance, lowest cost. The higher interests of value for customers. Reasonable production line configuration is very important in traffic road; Yifan Machinery stone production line with high efficiency, energy saving and environmental protection, hydraulic cone crusher, greatly improve the production efficiency of stone production line.Yifan Machinery has been committed to the development and production of crushing screening production line, is China's leading supplier of crushing and screening equipment.

Dear friends :
Welcome to Zhengzhou Yifan Machinery Co.,Ltd. To contact us through our website,
Please feel free to give your inquiry in the form below.We will reply you with details ASAP.

PREV:
Use and maintenance of the cone crusher
NEXT:
Impact crusher in sand production line Application Analysis