crusher news: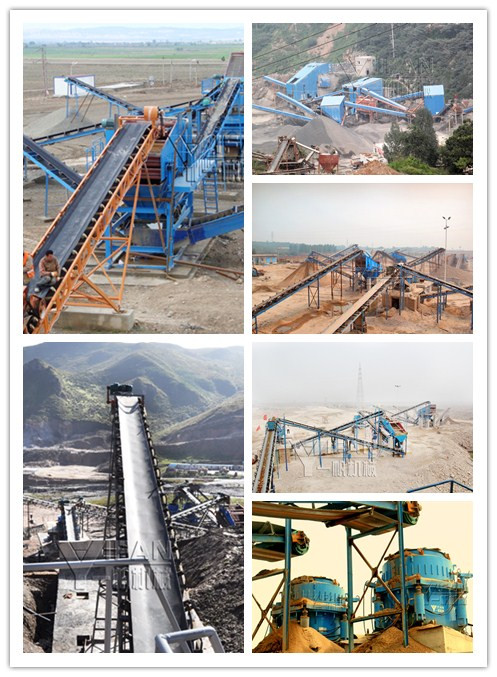 Impact crusher in sand production line Application Analysis
Roads, highways, railways, and other infrastructure construction, construction sand and gravel aggregate applied to mine stone crusher is mainly used to get after artificial gravel. Mine stone crushing process in the production line are called sand production line, sand production line equipment, including crushing machine, screening equipment, Feeding Machine , mobile crusher. Impact Crusher is one of the major crushing equipment. Today, the main analysis Yifan Machinery impact crushers in gravel production line application advantages and disadvantages.


PF impact crusher used in the stone production line
PF impact crusher by the rotor, hammer, impact plate, grate plate, cabinet and other components form, unlike the hammer crusher hammer as the rotor hammer hanging shelves, but fixed on the rotor. Sand and gravel production line in operation, the material into the crushing chamber, the high-speed rotation of the rotor have an impact on the material, the material thrown back plate springs back again by the rotor hammer blow to the formation of multiple blows, counterattack and hit each other, to achieve raw material broken.
Mix crushed by the discharge port and the discharge grate plate gap, a certain thickness ratio mixture, shall be subject to follow-up screening of qualified fine powder obtained by the process. Hammer, Impact Crusher has a relatively high crushing, crushing, high efficiency, and low power consumption advantages. In the application of sand and gravel production line main drawback is rotating member, hammer, impact plate, liner, grate plate, sieve easy to wear. When the feed water is low, the dust is higher.
YIFAN Machinery professional manufacturer sets of production line equipment (sand production line, stone production line) and crushing equipment (impact crusher, jaw crusher, cone crusher), impact crusher to learn more about the price, performance problems can click on our online customer advisory or leave us a message we give you a satisfactory reply.
Dear friends :
Welcome to Zhengzhou Yifan Machinery Co.,Ltd. To contact us through our website,
Please feel free to give your inquiry in the form below.We will reply you with details ASAP.

PREV:
New cone crusher gravel production line efficiency to meet the material application of standards
NEXT:
Sand production line contracting services