crusher news: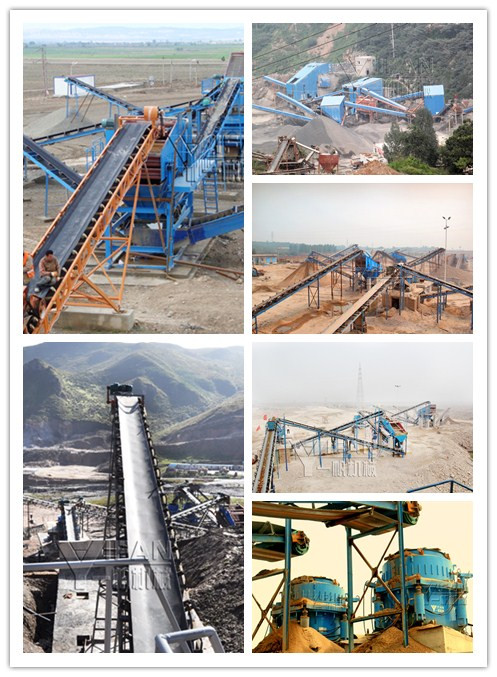 barite crusher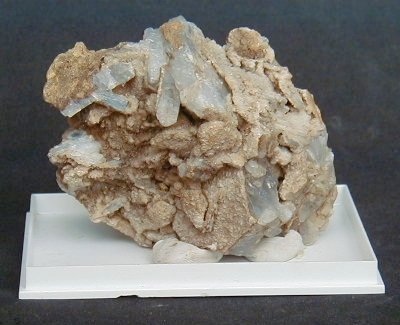 Barite is the most common mineral, and its main component is barium sulfate. Production of epithermal veins, quartz - barite veins, fluorite - barite veins, etc., are often associated with galena, sphalerite, chalcopyrite, cinnabar symbiosis. Barite can also be produced in the sedimentary rocks, nodule appears to exist in the sedimentary manganese deposit and shallow muddy, sandy sedimentary rocks. Weathered residual residual clay deposit covering, often into nodose massive.
Barite crusher Profile:
Yifan Machinery production of barite crusher using the latest manufacturing technology, the unique design of the structure, the finished products are cubic, no tension and cracks, crushing feed size no more than 600mm and compression strength not more than 450MPa of various crude , medium and fine materials (granite, limestone, concrete, etc.), barite crusher is widely used in ore crushing, railway, highway, energy, cement, chemical, construction and other industries. Its nesting grain size can be adjusted crushing specifications diversification.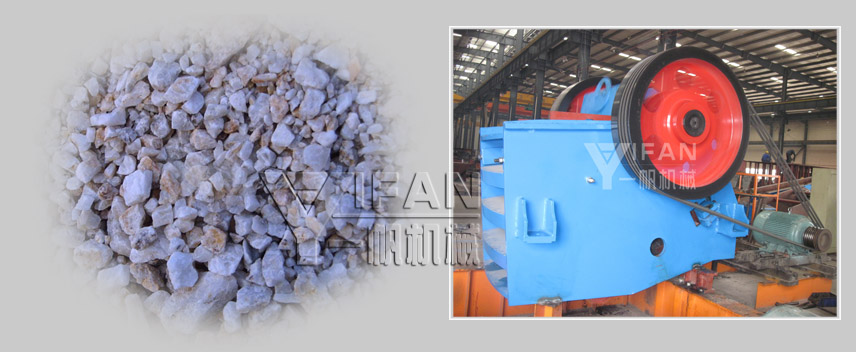 Barite crusher
Barite crusher works:
Barite crusher is a use of impact energy to break material of broken machinery. High chrome hammer wear counterattack lining; a unique gear counterattack liner; particularly suitable for hard rock crushing, energy efficient; cubic shape nesting particle size adjustable to simplify the crushing process. When the unit is operating, the motor driven rotor high-speed rotating materials into the active area of the plate hammer, impact crusher plate hammer on the rotor, and later was thrown counterattack device again broken, then from counterattack liner bounced back to the the board hammer district re-broken, and this process is repeated, the material descending into one, two, three, fight back cavity repeated broken until the materials are crushed to the required size of the discharge port. Adjust the gap between the frame and the rotor counterattack up to change the purpose of material discharging size and material shape.
The quality characteristics of the barite crusher:
[1] The structure is novel, unique
[2] Broken than large
[3] Small power consumption
[4] Reliable work
[5] Discharging size small
Yifan Machinery is a professional barite crushing equipment manufacturer. Yifan machinery selection using the most advanced international crushing technology and manufacturing level specially developed efficient barite crusher. ? The barite mill and other equipment Yifan production brings together the industry's high-tech. The barite crusher price Which deals? To find Yifan!
Hot Keywords: barite crusher, barite crushing equipment,barite crusher price

barite crusher Technical Data:
| | | | | |
| --- | --- | --- | --- | --- |
| Product Model | Max Feed edge(mm) | Discharge Range Opening(㎜) | Capacity(t/h) | Motor power(kW) |
| JC231 | 425 | 40-150 | 50-250 | 55-75 |
| JC340 | 500 | 60-175 | 85-300 | 75-90 |
| JC442 | 585 | 70-200 | 120-520 | 90-110 |
| JC445 | 680 | 70-200 | 150-575 | 110-132 |
| JC549 | 800 | 100-250 | 260-810 | 132-160 |
| JC555 | 900 | 125-250 | 360-920 | 160-200 |
| JC663 | 1000 | 150-300 | 500-1250 | 220-250 |
| JC779 | 1250 | 175-300 | 700-1500 | 400 |
Dear friends :
Welcome to Zhengzhou Yifan Machinery Co.,Ltd. To contact us through our website,
Please feel free to give your inquiry in the form below.We will reply you with details ASAP.

PREV:
Iron ore crusher
NEXT:
Bauxite crusher