crusher news: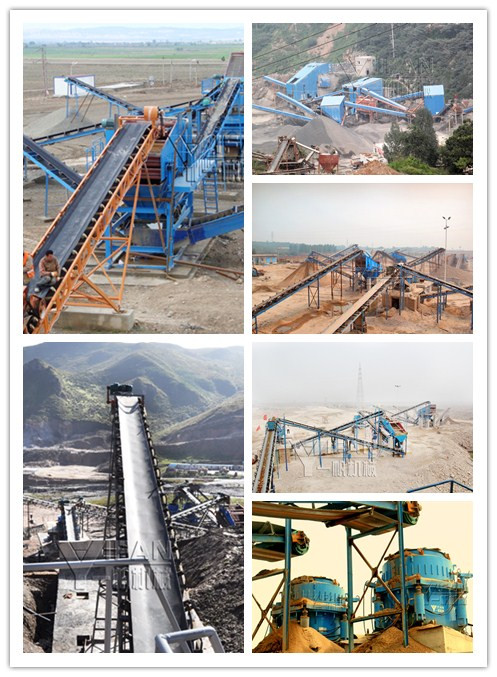 Question:Yifan Machinery: Analysis of wear principle of impact crusher hammer
Detail:The impact crusher sand and gravel material , grav
Replay:
The impact crusher sand and gravel material , gravel processing is essential crusher equipment, widely used building stone processing , highways , railways , construction of artificial aggregates .Here we elaborate on the impact crusher hammer is easy to wear for some reason analysis.
Impact crusher in the crushing process , the material from the upper feeding mouth into the violent phase with high-speed rotating hammer moment materials for first crushing , hammer again followed by 37m / s line speed on the material thrown impact to counterattack board to complete the secondary crushing , the final material to achieve the required particle size , again squeeze in between the hammer and the liner to complete all the crushing process . The workpiece during the operation , the hammer has been the impact of high hardness materials , extrusion, etc. to the combined effects on the one hand caused by the fragmentation of the matrix and carbide off ;
The other hand , caused the overturning of the substrate , resulting in plastic deformation , and finally fall off fatigue , hammer, with varying degrees of trench . At the same time , during the entire run , adjust the rotation of the hammer and the material is repeated strong collision , the hammer surface temperature up to 500 degrees Celsius , therefore, the hammerhead material requirements should be sufficient hardness , impact toughness and considerable high thin rigid .
Thank you for your interest in YiFan. Please use any of the methods below to get in touch with us.
Add: The Middle of Zhengyuan Road, Xingyang Eastern Development Zone.
zip:450100
E-mail:yifanseo@yfmac.com
MSN On line: yifancrusher@yahoo.cn
ICQ: 639607958 QQ: 2502761202
Tel: +86-371-64628852 Fax: +86-371-64628872
The article by impact crusher,protable crusher Yifan Machinery Editor: http://www.yifancrusher.com/, please indicate the source , little effort , thank you .
Dear friends :
Welcome to Zhengzhou Yifan Machinery Co.,Ltd. To contact us through our website,
Please feel free to give your inquiry in the form below.We will reply you with details ASAP.

PREV:
Impact Crusher high - speed broken mechanism
NEXT:
Yifan Machinery global development direction of impact crusher is mainly manifested in the following areas :