crusher news: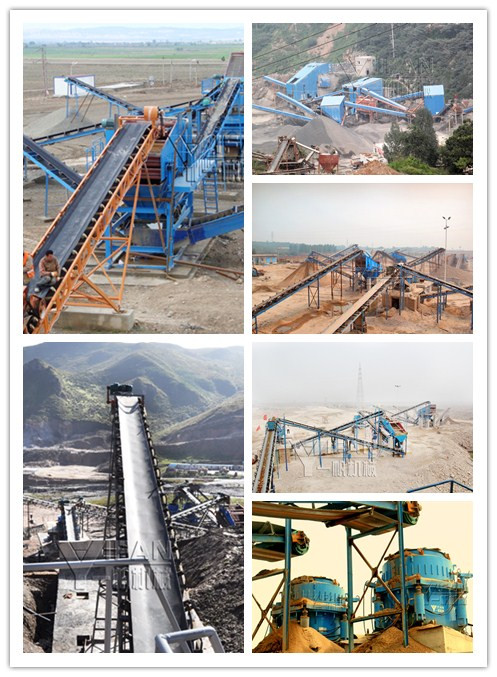 Yifan Machinery sand making equipment than in the past , great beyond
The development of the domestic economy continued to rise , by the state to expand domestic demand driven around the roads, railways and other infrastructure investment is increasing , the effective implementation of major projects , an urgent need for a large number of high-quality sand and gravel aggregate supply . However , in order to protect the ecological balance , the State expressly prohibit the unauthorized excavation of natural sand , gravel supply fell far short of demand , which requires a lot of artificial sand . While also facilitating the development of the Sand .
Stone Sand development of artificial gravel not only solve the problem of construction sand and gravel resources , to improve the quality of sand and gravel , to ensure that the interests of the users have a positive role . Because of the artificial sand mechanized production, fixed production sites and improve the organization and management , quality of personnel is relatively high, and these are the manufacturers missing most of the natural sand .
Response to market demand , the innovation of the the Yifan mechanical processing equipment of the artificial sand and Henan Yifan Machinery Heavy Industry Machinery Co., Ltd. to market demand, independent research and development VI hydraulic impact crusher ( sand making new ) VI centrifugal impact crusher machine ( new sand making machine) , VI high-grade stone shaping machine (New sand ) sand system equipment to meet the different needs of the market . These three technology and equipment since the successful development of the market , welcomed by investors , especially in open sand plant, do STONE QUARRY aggregate investors a great deal of profit margins .
China's sand making equipment has reached the international advanced level, sand making equipment by domestic and foreign customers favor, I believe that through our joint efforts to draw on the technology of similar products at home and abroad to improve their own level , sand making equipment in China there will be great beyond.

Thank you for your interest in YiFan. Please use any of the methods below to get in touch with us.
Add: The Middle of Zhengyuan Road, Xingyang Eastern Development Zone.
zip:450100
E-mail:yifanseo@yfmac.com
MSN On line: yifancrusher@yahoo.cn
ICQ: 639607958 QQ: 2502761202
Tel: +86-371-64628852 Fax: +86-371-64628872
Articles by Stone Crusher,Jaw Crusher,Yifan Machinery edit : http://www.stonecrusher.org/, please indicate the source , little effort , thank you .

Dear friends :
Welcome to Zhengzhou Yifan Machinery Co.,Ltd. To contact us through our website,
Please feel free to give your inquiry in the form below.We will reply you with details ASAP.

PREV:
Technological innovation is a top priority
NEXT:
Yifan become a well-known enterprise product technology continues to improve