crusher news: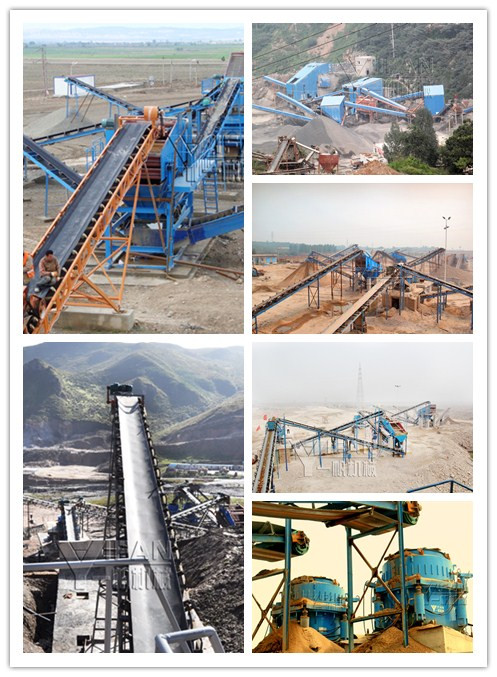 Yifan become a well-known enterprise product technology continues to improve
The sand the different levels is directly related to the production of sand making machine , mining machinery and equipment and one-stop service based on customer requirements , and continue to lead the development of the industry to meet market demand , repeatedly focus Railway and the Railway , built in other countries cooperation in Highway Construction , Yifan machinery R & D of the Stone crusher, sand making machine , milling machine , the project has played a pivotal role and impact from the design of a reasonable energy-efficient process flow diagram to provide high quality and high performance equipment , until the last successful completion of the assumed the difficult task of the company with quality products and satisfactory services to continuously improve its product sales .
How the same starting line and starting gun broke the conditions established under its own advantages, driven by large-scale industrialization , large-scale generation rate effect . Increase investment , improve equipment , fine management , professional manufacturer's position has been established by the scale of manufacturing , reduce costs, scientific quality control , product market competition has become increasingly prominent , the advantages far ahead .
Yifan Machinery Hammer Sand used for crushing medium hard and brittle material made ​​of sand , sand Hard weak corrosion and moisture content of less than 15% of the materials , such as limestone, coal and other materials, broken materials The maximum compressive resistance less than 100MPa . Is mainly used in cement, mining , roads , fuel , metallurgy , coal, electricity, chemicals and building materials sector to produce high-quality sand and gravel aggregate . Hammer Sand according to the users to adjust the grate of the gap material change in size to meet the different needs of the sand grain size .
Yifan Machinery Heavy Industries to fully meet the requirements of the aggregate in the construction of high-speed rail in the competitive medium-sized crushing machinery industry the new day , the machine has developed into a well-known enterprises in the industry . Always adhere to the development, sperm production , the development strategy of the excellent service , rely on to provide excellent quality products and efficient , thoughtful pre- sale and after-sales service to the pursuit of customer satisfaction , so the global services of the Yifan Heavy machinery, machine , in order to achieve the value of the business .

Thank you for your interest in YiFan. Please use any of the methods below to get in touch with us.
Add: The Middle of Zhengyuan Road, Xingyang Eastern Development Zone.
zip:450100
E-mail:yifanseo@yfmac.com
MSN On line: yifancrusher@yahoo.cn
ICQ: 639607958 QQ: 2502761202
Tel: +86-371-64628852 Fax: +86-371-64628872
Articles by Stone Crusher,Jaw Crusher,Yifan Machinery edit : http://www.stonecrusher.org/, please indicate the source , little effort , thank you .
Dear friends :
Welcome to Zhengzhou Yifan Machinery Co.,Ltd. To contact us through our website,
Please feel free to give your inquiry in the form below.We will reply you with details ASAP.

PREV:
Yifan Machinery sand making equipment than in the past , great beyond
NEXT:
Impact Crusher crushing medium principle