crusher news: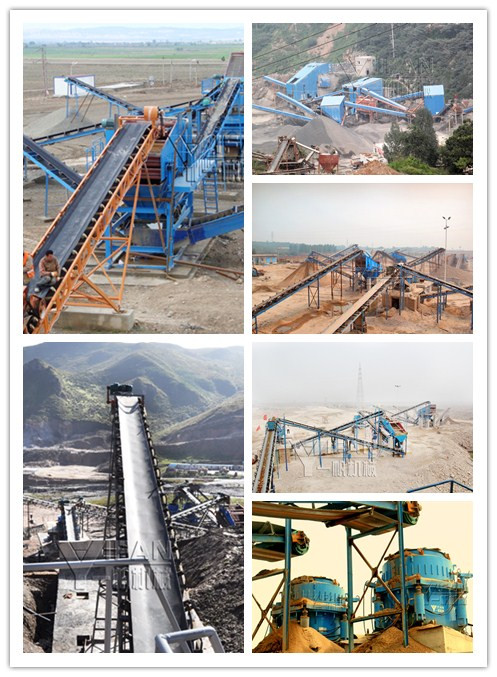 Technological innovation is a top priority
tracked mobile crusher
Zhengzhou yifan。
The prime minister Wen Jiabao indicates that the important security for China's economic sustainable development is area revitalization, whereas the railway development will supply the powerful boost for it。
Since it is founded, Zhengzhou Yifan Machinery Co., Ltd. have participated the high-speed railway construction in Beijing-Tianjin, Beijing-Shanghai, Zhengzhou-Xi'an, Wuhan-Guangzhou and so on. Meanwhile, Yifan Company brings multi-term No.1 during the process of construction, and creates the new miracle of China high-speed railway construction. By the end of 2009, Yifan Machinery obtained the approval of high-tech enterprises,the provincial technical center and a provincial key engineering laboratory. In 2009, the company obtained 59 science and technology prizes with provincial level, and granted 20 patents etc. The abundant scientific research strength will make YiFan machinery to develop faster and faster
Nowadays, railway has become the important basis and security of area revitalization and development. But technology research and development of crusher is one of the main reasons in restricting the railway development. Zhengzhou Yifan Machinery Co., Ltd. innovates tracked mobile crusher recently. This technology creates the blank market in domestic.
The original technology of high-speed railway is from Japan, Germany, and France. Japanese representative work is shinkansen. Its operation speed per hour is 300 kilometers. French representative work is Mediterranean line. Its speed is 320 kilometers. The operation speed of high-speed railway in Germany is 300 kilometers. With the approval of many programs, a lot of lines go to operation. E.g. Yangtze River Delta, Pearl River Delta, Central Plains Urban Agglomeration and so on assume clear features step-by-step. Until 2010, the neighborhood provincial capital will form traffic circle. It will be formed less eight hours traffic circle among Beijing and the most capital cities.
Dear friends :
Welcome to Zhengzhou Yifan Machinery Co.,Ltd. To contact us through our website,
Please feel free to give your inquiry in the form below.We will reply you with details ASAP.

PREV:
The leader of mining equipment: Yifan tracked mobile crusher
NEXT:
Yifan Machinery sand making equipment than in the past , great beyond