crusher news: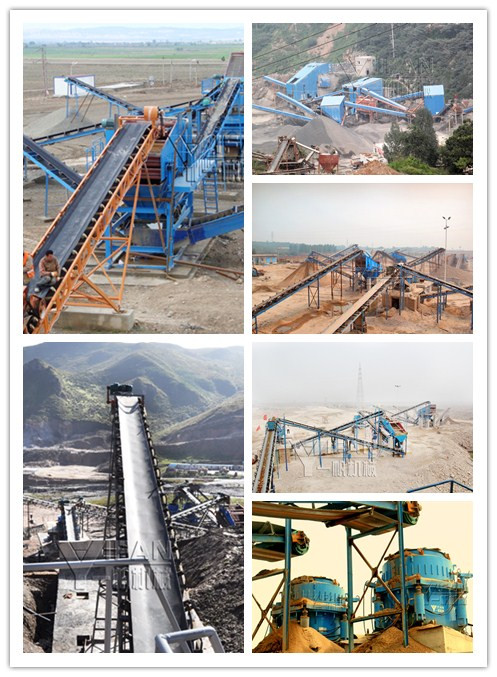 Sand in the machinery industry
Machinery industry as the backbone of the manufacturing sector is an important economic industry, large and economic pillars , and economic well-being are closely linked , and gradually decreases as the global financial crisis , China's economy began to pick up a variety of metals and the scale of production of non-metallic minerals , cement factories , buildings, gravel and metallurgical industries also open continuously expand across the country set off a wave surge of construction climax , sand in the construction Industry Development in China plays a very important position and role as the pillar industries in the national economy to create cost-effective .
Impact Crusher is one of the flagship product of mining machinery , is widely used in a variety of ores, cement, refractories , aluminum where the soil clinker , emery , glass raw materials , the mechanism for building sand , stone and all kinds of metallurgy slag , especially carborundum , carborundum , sintered bauxite , such as US- sand hard , special hard and corrosion-resistant materials is more productive than other types of crushers . In the engineering field, the mechanism of sand , cushion material , asphalt concrete and cement concrete aggregates an ideal production equipment .
Overall , competition and development can not be developed to compete . The main reason is because the domestic high-end users and export of products supporting parts mainly rely on imports , the impact of the international financial crisis , the increase of the export trade friction is bound to be constrained by foreign competitors and suppliers .
Thank you for your interest in YiFan. Please use any of the methods below to get in touch with us.
Add: The Middle of Zhengyuan Road, Xingyang Eastern Development Zone.
zip:450100
E-mail:yifanec@yfmac.com
MSN On line: yifancrusher@yahoo.cn
ICQ: 639607958 QQ: 2502761202
Tel: +86-371-64628852 Fax: +86-371-64628872
Article by Impact Crusher, Portable Crusher Yifan Machinery edit : http://www.yifancrusher.com/, For reproduced please indicate the source , little things , thank you .
Dear friends :
Welcome to Zhengzhou Yifan Machinery Co.,Ltd. To contact us through our website,
Please feel free to give your inquiry in the form below.We will reply you with details ASAP.

PREV:
Sand is how to manually wash sand ?
NEXT:
Function of Impact Crusher