crusher news: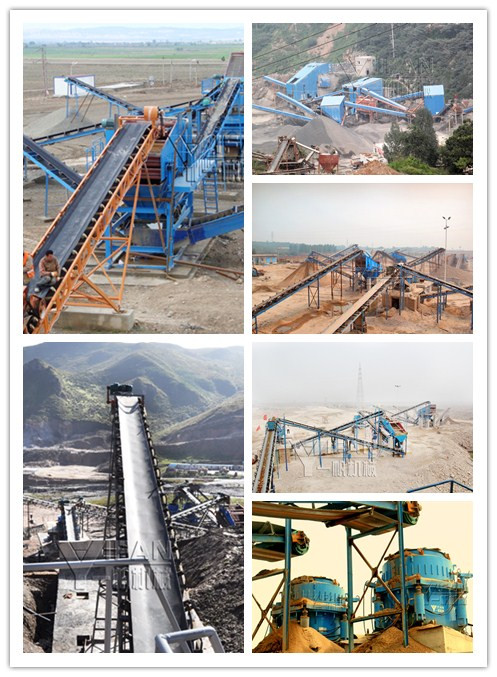 Yifan Machinery new impact crusher performance principle
Impact Crusher is a new high efficiency of crushing equipment , which is characterized by small size , simple structure, large crushing ratio (up to 40) , less energy consumption , production capacity , uniform particle size , and selective the role of the crushing is a promising device . Its biggest drawback is that the board hammer and the back plate , especially easy to wear , especially the broken rock in the wear and tear is more serious , need for frequent replacement . The emergence of some of the wear-resistant materials , has been applied in a number of metal concentrator .
The impact crusher is then broken materials . Impact Crusher crushing effect on the material from the following three aspects :
Free broken
Materials into the crushing chamber , immediately by the impact between the impact of the high - speed board hammer , and the materials at the same time , the friction between the board hammer and materials and materials , crushing cavity material is crushed .
Rebound broken
The role of the board hammer impact on the high - speed rotation of the rotor , so that the material to high velocity , then hit the counter plate , the material can be further broken .
Grinding broken
The crushing effect is not broken by these two larger than the size of the material discharge port and discharge port high-speed rotating hammer grinding broken . Impact Crusher is a new, high efficiency , impact crusher , hammer crusher on the basis of development . Widely used in the cement industry . It is mainly used in hard and soft rock such as limestone, sandstone , coal and clinker crushing, the crushed and broken bits processing .
Thank you for your interest in YiFan. Please use any of the methods below to get in touch with us.
Add: The Middle of Zhengyuan Road, Xingyang Eastern Development Zone.
zip:450100
E-mail:yifanseo@yfmac.com
MSN On line: yifancrusher@yahoo.cn
ICQ: 639607958 QQ: 2502761202
Tel: +86-371-64628852 Fax: +86-371-64628872
The article by impact crusher,protable crusher Yifan Machinery Editor: http://www.yifancrusher.com/, please indicate the source , little effort , thank you .
Dear friends :
Welcome to Zhengzhou Yifan Machinery Co.,Ltd. To contact us through our website,
Please feel free to give your inquiry in the form below.We will reply you with details ASAP.

PREV:
Impact Crusher performance
NEXT:
Impact Crusher confidential in their maintenance and inspection