crusher news: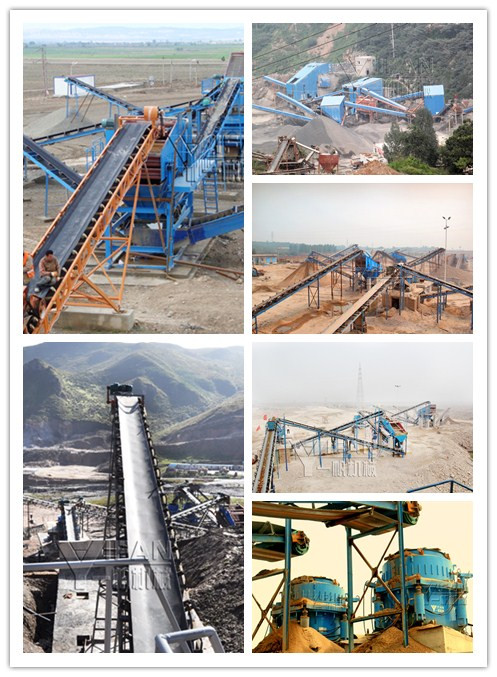 BICES 2017 curtain will be Yifan machinery "best dressed" to attend
The exhibition's theme is "green intelligent create the future", the enterprises in the field of environmental protection will bring the latest research results, Yifan machinery will also carry the latest environmental crushing equipment, construction waste treatment equipment and related technology attended the exhibition. The exhibition highlighted the "green", but also to demonstrate the rapid development of global infrastructure in the period, the main construction equipment manufacturers to introduce the concept of green environmental protection and innovation.

"Professional achievement brand" for the brand concept of Yifan machinery has maintained for years for new technology and equipment research and development of high investment, the sand making machine, cone crusher,
construction waste treatment equipment
is the core equipment to maintain the leading position in the industry. In recent years, Yifan machinery complies with the time change, combined with the market demand for design and development of sand and stone a set of environmental protection and efficient solution treatment scheme and construction waste in resources, bring economic benefits to customers at the same time, the pollution of the environment to a minimum. This time, Yifan machinery sales manager and professional engineers will bring many advanced equipment and technical concepts to participate in the exhibition, welcome friends from all over the world to participate in a detailed understanding of the exchange.
Seeing is believing, especially in this industry in good times, you must personally visit, experience of our annual event, will the old and new friends, learn together, and seek common development. In ten days, BICES 2017 will be grandly opened. Autumn, we meet in Beijing!
The fourteenth China (Beijing) International Exhibition on construction machinery, building materials machinery and mining machinery exhibition and technical exchange
Exhibition date: September 20, 2017 to 23
Venue: Beijing new China International Exhibition Center
Booth: E2636
Dear friends :
Welcome to Zhengzhou Yifan Machinery Co.,Ltd. To contact us through our website,
Please feel free to give your inquiry in the form below.We will reply you with details ASAP.

PREV:
The equipment composition and system classification of mobile crushing stations
NEXT:
Yifan machinery to create a new intelligent sand aggregate production line