crusher news: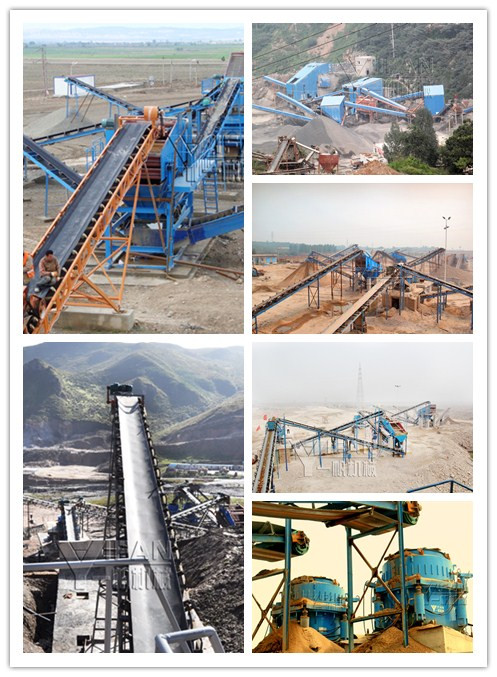 Granite production line brings surprise to customers in Uganda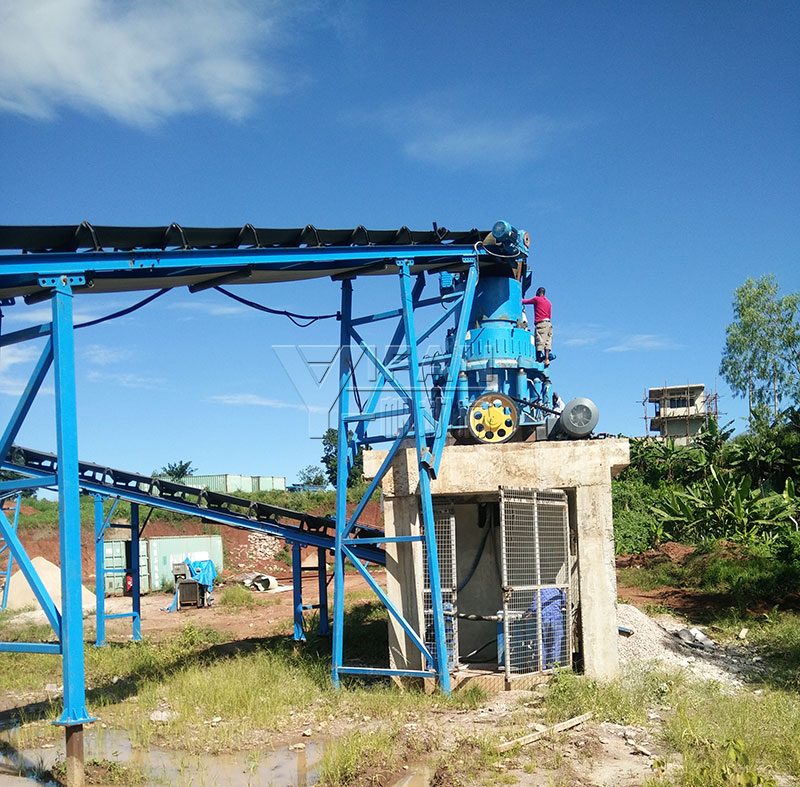 Name of the project: Granite crushing and screening production line
Production capacity: 200t/h
Installation area: Uganda, Kampala
Crushed material: Granite
Finished material: 0-8mm, 8-12mm, 12-20mm
Application requirements: for sand making, aggregate
Equipment: vibrating feeder, PE jaw crusher, CCH hydraulic cone crusher, 2YK circular vibrating screen, and some other belt conveyor
The production line is mainly used for crushing and screening granite for sand making and building aggregate. The production line is equipped with vibrating feeder, jaw crusher, hydraulic cone breaking and round vibrating screen and other equipment. The whole production line is exquisite and easy to operate. The finished product has excellent grain shape and high yield. The raw materials of granite by the vibrating feeder evenly into the jaw crusher are crushed; crushed stone to wait for the silo by belt conveyor, feeder by uniform feeding, material by belt conveyor to make cone crusher; after crushing stones by belt conveyor to the circular vibrating screen screening, in order to achieve the fine material demand, the material will return to the broken cone crusher is not qualified, the entire production process is environmentally friendly and efficient.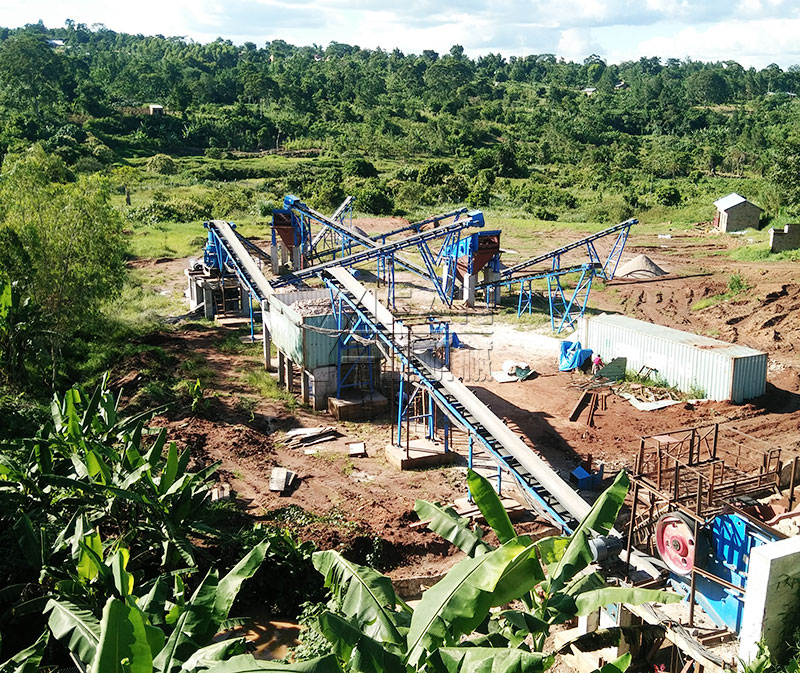 This Uganda produced 200 tons of
granite production line
is composed of Zhengzhou Yifan design personnel to the scene several times on terrain, collect information, and timely communication with customers, identify problems and repeatedly adjust the design scheme, and ultimately determine the best scheme of customer satisfaction and put into production, now has been successfully put into use. The customer feedback for the cooperation they are very satisfied with the production line processed finished material grain type and makes them feel surprised, excellent grain type fully meet their needs, in addition, the customer said, from both sides for the first time to discuss the processing to the equipment installation and commissioning, Zhengzhou Yifan quality service so that they are full of confidence on cooperation.
To maintain the leading advantage of product technology, is one of the core competitiveness, we carefully cultivated the same, in the eyes of Zhengzhou Yifan, quality of service and product quality are equally important, it is our carefully cultivated and the core competitiveness of enterprises. This project is another successful case for Zhengzhou Yifan to open up the Uganda market, which has increased confidence for the expansion of the company's overseas market in the future.
Dear friends :
Welcome to Zhengzhou Yifan Machinery Co.,Ltd. To contact us through our website,
Please feel free to give your inquiry in the form below.We will reply you with details ASAP.

PREV:
Scientific innovation, the pursuit of excellence, feel the charm of the new generation of hydraulic cone crusher
NEXT:
Uganda 250tph granite crushing and crushing station successfully put into production