crusher news: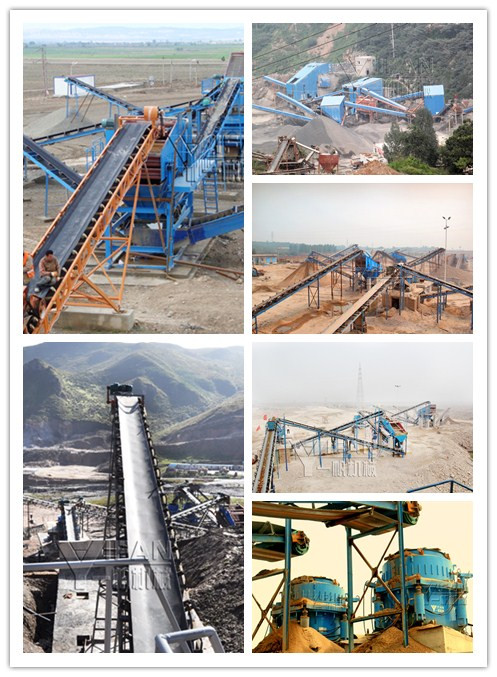 Expressway aggregate processing production line
Expressway aggregate processing production line Introduction:
The rapid development of the highway is a symbol of the rapid development of the city . With the continuous development of the process of urbanization , urban road construction also continued to strengthen more and more building sand began to be a lot of use , which according to tight sand and gravel aggregate resources . Yifan crushing and screening equipment machinery to do the most crushing screening industry leader with over 20 years experience in R & D , the the highway gravel aggregate processing equipment R & D has been very mature .Here is Yifan mechanical engineers to share a section of highway aggregate processing production line process introduced .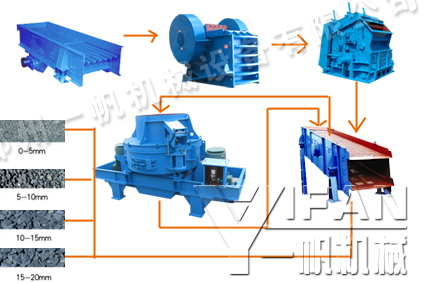 Production flow chart of the highway with basalt gravel
Highway with basalt gravel production process flow using the device flow chart
[1] ZSW Series Vibration feeder
[2] PE series jaw crusher
[3] PF Series Hard Rock counterattack crusher or cone crusher
[4] YK series vibrating screen
[5] VI Series vertical impact crusher ( sand making machine )
Highway with basalt rubble Production Features :
Excellent product quality and price , flakiness content is less than 5% . A diabase mine in Huzhou, Zhejiang, Hubei break - back-breaking process , more than 10 percent of its products flakiness content , resulting in product sales is not good , and VI Series vertical impact crusher technological transformation , flakiness content reduced to 4.7% . , Production increased by 50% compared with the separate process line as the final step of breaking Crusher .Due to the impact crusher as the secondary crusher , vertical impact crusher metal consumption rarely , the entire process , the consumption of wearing parts greatly reduced .
We provide pre-sale, sale, sale and full-service production site based on customer configuration process , and strive to do the most reasonable , most economical gravel production line for customers .
Dear friends :
Welcome to Zhengzhou Yifan Machinery Co.,Ltd. To contact us through our website,
Please feel free to give your inquiry in the form below.We will reply you with details ASAP.

PREV:
Mechanism of sand production line process
NEXT:
Tailings sand making production line