crusher news: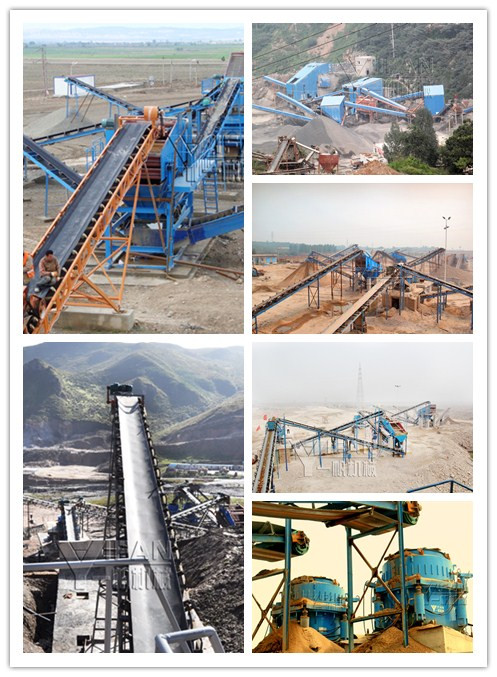 150 t / h iron ore sand Solutions and Process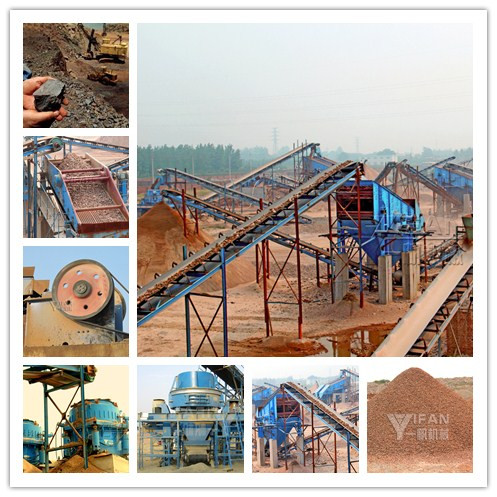 Material properties:
Iron ore is an important raw material of steel producers, natural minerals (iron ore) after crushing, grinding, magnetic separation, flotation, elected gradually re-election of iron and other procedures. In theory, any compound containing iron ore or iron ore can be called; However, in industrial or commercial point of view, different iron ore and manganese ore, iron ore not only to iron-containing ingredients, and must there are of value to the job. Are based on the state of iron compounds exist in nature, especially in the state of iron oxide present in an amount of impurities, but more particularly and more. Such as hematite, magnetite, siderite, limonite, etc.
Solution process:
First stage: iron ore through vibrating feeder evenly to the jaw crusher (early break) for primary crushing. Crushed material through the belt conveyor to an intermediate silo.
Second stage: the material through the electromagnetic vibrating feeder hopper transported to vibrating screen. Vibrating screen size of the material according to the material into four :0-5 ,5-30,30-60, greater than 60mm. 0-5mm is finished material.
The third stage :5-30mm material transported by a belt conveyor to the impact of breaking silos. Electromagnetic vibrating feeder to feed material through impact break, after treatment of the material from the belt conveyor to vibrating screen. The finished material is less than 5mm, more than 5mm and back impact break of the material hopper
The fourth stage :30-60mm of material through the belt conveyor to the cone crusher hopper. By electromagnetic vibrating feeder feeding, feeding material evenly composite cone crusher. After crushing the material transported by the belt conveyor vibrating sieve back.
The advantages of our solutions?
Iron ore production line consists of vibrating feeder, jaw crusher, vibrating screen, sand making machine and hydraulic cone crusher components. After breaking into the middle of the crude material directly into the hopper sieve after sieving according to the size of the material into various crushers, feed reasonable assurance of the various thin broken yield, to further improve the production line output.
Dear friends :
Welcome to Zhengzhou Yifan Machinery Co.,Ltd. To contact us through our website,
Please feel free to give your inquiry in the form below.We will reply you with details ASAP.

PREV:
Limestone production line (solutions)
NEXT:
China Huaxin Cement 2000t/h Aggregate Production Line