crusher news: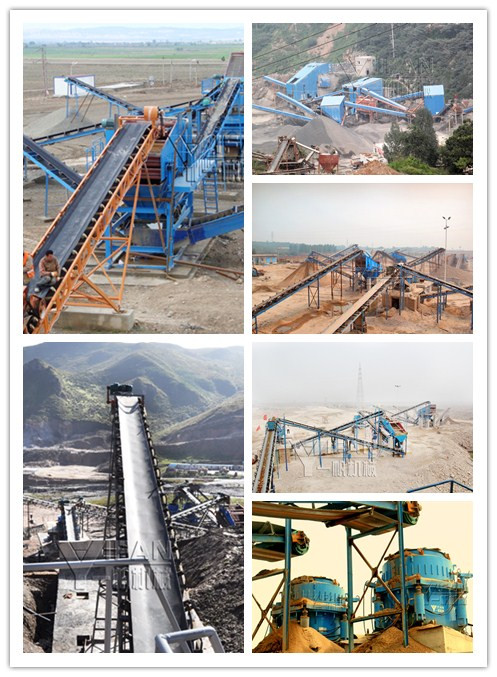 Stone production line
Stone production line process Introduction:
First of all, the stone evenly feeding coarse crusher feeder preliminary crushing production into a coarse material is then transported by belt conveyor to the impact crusher for further crushing , crushing stone into vibration sieve specifications pebble stones , does not meet the size requirements of material back into the crusher broken again .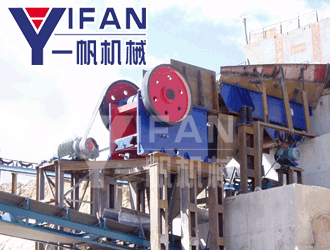 Broken stone production line at the scene
To stone production line performance:
The high degree of automation of the production line of the stone , nesting particle size adjustable , broken rate, energy-saving , large output , production of stones uniform particle size , grain shape , suitable for highway bridges and other medium and small construction projects .
Stone production line equipment configuration is based primarily on stone specifications , as well as the production and use of stone to determine , We provide pre-sale, sale, sale and full-service production site based on customer configuration process , and strive to be the most reasonable for the customer , the most the economy of the production line .
Our factory design and production of stone crushing and screening equipment in the process of design , reasonable match of all levels crushing equipment , as well as strict space cross layout , so it has a small footprint , high economic efficiency of investment , the quality of the recycled aggregate , powder output characteristics of low , equipped with advanced electronic control operating systems at the same time , ensure that the entire process the material smooth , reliable operation , easy to operate , energy efficient .
Yifan Machinery production of stone production line high degree of automation , large crushing ratio, high production efficiency , processing capacity was cube -shaped , broken products , low flakiness content , without internal cracks , engage the pressure is high . Simple equipment maintenance , consumable parts color is the newest high-strength wear-resistant materials , loss , long service life , can bring considerable economic benefits for customers .
Stone production line , and successfully applied to the processing of limestone , basalt , granite , cobblestone rock crushing , broken after the quality of the finished product fully meet the GB14685-2001 standard , for higher highway , railway , water conservancy , concrete batching plant and other industries to provide qualified aggregate .
Stone production line dedicated equipment ( sand and gravel production line ) is the special equipment for production of construction sand and stone , stone equipment , including jaw crusher , stone crusher , impact crusher , impact crusher , vibrating feeder , vibrating screen sand washing machine , belt conveyor . Our equipment has reliable performance , reasonable design , easy operation , and high efficiency .
Stone production line process is roughly as follows: ( silo ) ---- Feeder ---- jaw crusher ---- Crusher ---- vibrating screen ---- ( into finished ) . Wherein between the machine available between the conveyor phase.
Dear friends :
Welcome to Zhengzhou Yifan Machinery Co.,Ltd. To contact us through our website,
Please feel free to give your inquiry in the form below.We will reply you with details ASAP.

PREV:
Sand production line
NEXT:
Gravel production line