crusher news: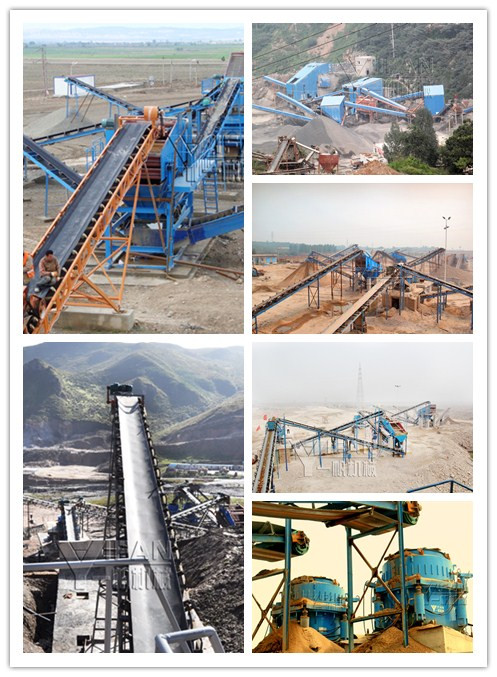 Limestone stone production line
Limestone Overview:
Calcium carbonate is the main component of limestone, limestone is a natural calcium carbonate is the main raw material in the production of glass. A large number of lime and limestone used as building materials, is also an important raw material for many industries. Calcium carbonate can be directly processed into stone and fired into the quicklime. Hydrated lime the deployment into lime slurry, lime paste, lime mortar, used as coating materials and tile adhesives. Cement is made from a mixture of limestone and clay, the high-temperature calcination in the system. Glass by a mix of limestone, quartz sand, soda ash, high temperature melting system, too. Ironmaking limestone for flux, remove gangue. Steel-making slag forming material with lime to remove sulfur, phosphorus and other harmful impurities. Calcium carbide (main ingredient is CaC2) is prepared by the reaction of lime and coke in an electric furnace.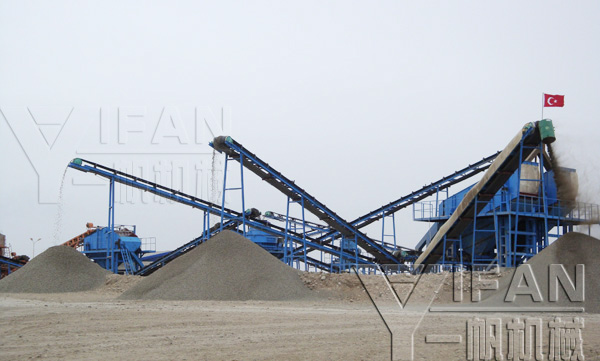 Limestone stone production line

Limestone stone production line Description:
Yifan Machinery production of limestone stone production line (stone production line) crushing the material hardness not more than 320MPa, such as limestone, basalt, are applicable to the secondary crushing process, the main set of stone production equipment Figure available: vibrating feeder → Jaw crusher (first broken) → (secondary crushing, impact crusher, hammer crusher, impact crusher) → vibrating screen → finished stones. The middle with a belt conveyor transport materials. When the material hardness not more than 150Mpa, in order to save costs for customers, improve work efficiency, using a molding device, its main equipment: vibrating feeder → efficient compound crusher (crusher combo, the bulk materials unique design, the time to achieve the desired particle size, generally hammer crusher) → vibrating screen → Crushing and shaping stones, the middle of the belt conveyor transfer materials.

Limestone stone production line Advantages:
Stone production line high degree of automation
High crushing efficiency
Output size is easy to adjust
Environmental protection, clean, low noise
large output, stones uniform particle size, grain shape is good
Preliminary crushing stone by the feeder evenly sent to the primary crusher, and then produced into a coarse material transported by belt conveyor to the crusher for further crushing, crushing stone into the shaker screening of different specificationsstones, does not meet the size requirements of gravel material back into the crusher broken again.
Yifan Machinery is a professional stone production line crushing and screening equipment suppliers. Yifan production of sand and gravel production line is efficient and productive, energy-saving, environmental protection, complete sets of limestone stone production line process is simple, easy to maintain. Yifan mechanical production of limestone sand production line price is really high customer satisfaction. More sand production line prices and Sand how much money? Enjoy the latest discount offer online free consultation with our customers, you can also leave us a message.
Keywords: limestone stone production line, limestone sand production line price, stone production line equipment manufacturers, sand making machine how much money

Dear friends :
Welcome to Zhengzhou Yifan Machinery Co.,Ltd. To contact us through our website,
Please feel free to give your inquiry in the form below.We will reply you with details ASAP.

PREV:
limestone production line
NEXT:
Basalt stone production line