crusher news: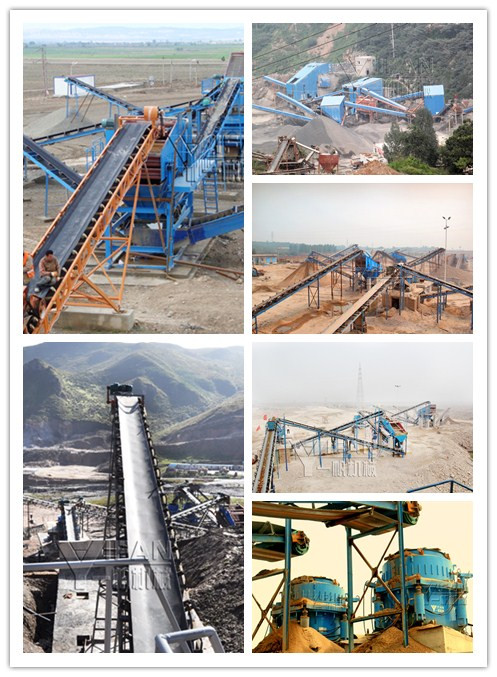 limestone production line
Complete sets gravel production line, stone production line, sand production line, limestone production line equipment jaw crusher machine (rough chopped), the counter-crushing machine (crushing), vibrating sieve (round vibrating sieve), to the feeder, belt conveyor machine combination andinto meet customers different processing needs, can be equipped with hydraulic cone crusher, dust removal equipment. Depending on the process requirements, suitable model equipment configuration, to play its best performance. Here to introduce limestone production line processes and limestone production line performance.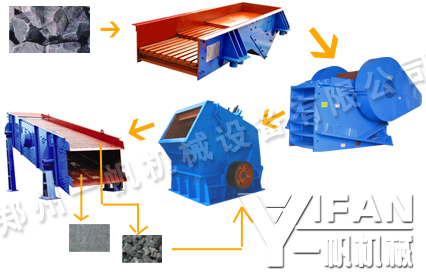 limestone production line equipment
limestone production line process
First, the limestone raw material sent to jaw crusher by vibrating feeder preliminary crusher (coarse crushing), then the production into a coarse material transported by belt conveyor to counterattack crusher further crushing (crushing), counterattack crusherstone in the crusher vibrating screen three different sizes of stones, stones, stones super Specifications Back into the crusher broken again.
Limestone production line performance introduced
Limestone production line high degree of automation, the entire production line in addition to the boot of equipment downtime and routine maintenance, almost no manual. Its high production efficiency, low operating costs, production, earnings are high, finished stones uniform particle size, grain shape.
We provide the global aftermarket full-service production site based on customer configuration process, and strive to do for our customers the most reasonable, most economical gravel production line.

Dear friends :
Welcome to Zhengzhou Yifan Machinery Co.,Ltd. To contact us through our website,
Please feel free to give your inquiry in the form below.We will reply you with details ASAP.

PREV:
Tailings sand making production line
NEXT:
Limestone stone production line