crusher news: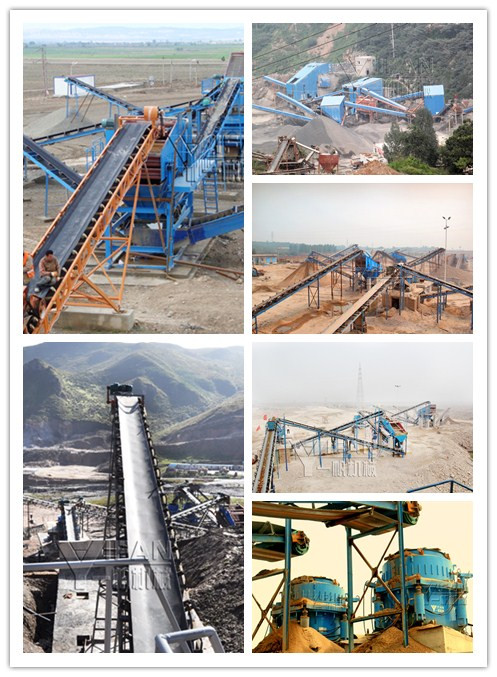 Pebbles sand production line
Cobblestone Overview:
Pebbles with yellow sand mining, so named because the shape of the goose egg. Pebble as a natural stone non-toxic, tasteless, non-marking. Quality hard, sharp color and quaint, with compressive strength, wear-resistant corrosion-resistant natural stone characteristics, widely used in the mechanism of sand and gravel, cement, refractory, metallurgical, chemical and other industries.
Pebbles sand production line Profile:
Yifan machinery design and production of pebbles sand production line equipment can be used for hard limestone, granite, basalt, cobblestone, the rule of multi-residue of a variety of materials such as aggregate and artificial sand operating the pebbles sand making production line high degree of automation, run low cost, high crushing ratio, energy saving, large output, less pollution, easy maintenance, the mechanism of sand production line with national standards for building sand, uniform particle size, grain shape is good, with reasonable level. The pebbles sand production line equipment configuration is determined based on customer specifications and production and use of stone stone, we provide pre-sale, sale, sale and comprehensive services based on customer production site configuration process, and strive to be the most reasonable for customers , the most economical production line.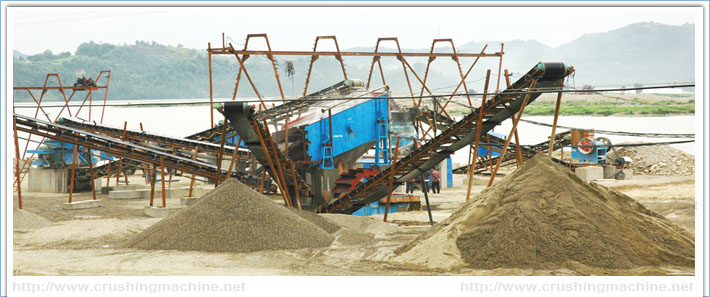 Pebbles sand production line

Advantage of the characteristics of pebbles sand production line
[1] High degree of automation
[2] Low operating costs, high crushing ratio
[3] Large output, less pollution
[4] Energy-saving, environmental protection
[5] Easy maintenance, reliable operation
Pebbles sand production line working principle
Stone consists of vibrating feeder evenly sent to jaw crusher for coarse broken, coarse broken material from the belt conveyor fed to the crusher for further crushing, crushing the material is conveyed to the vibration sieve reach the size requirements of finished material is fed into the sand washing machine cleaning, after cleaning the output shall be finished by the finished product conveyor belt; does not meet the size requirements of finished materials from vibration sieve return sand reworked to form a closed loop several times. The product size is combined and graded according to the needs of users. If I choose to dry production process, with the thickness of powder separator and dust removal equipment.

Yifan Machinery is the most authoritative sand and gravel production line equipment manufacturers sand production line, the production of high-yield, energy-saving and environmental protection, sets of pebbles sand making machine equipment model is complete, and easy to maintain. At present, complete sets of equipment have been exported to Russia, Mongolia, Central Asia, Africa, Europe, Australia and many other countries and regions. Yifan machinery production of sand and gravel production line is the price, customer satisfaction is very high. More pebbles made ​​the price of sand production line and sand making machines offer can contact our online customer service, or leave us a message below to obtain the latest product discount offer, every day we query reply message.
Dear friends :
Welcome to Zhengzhou Yifan Machinery Co.,Ltd. To contact us through our website,
Please feel free to give your inquiry in the form below.We will reply you with details ASAP.

PREV:
Basalt stone production line
NEXT:
Quartz sand production line