crusher news: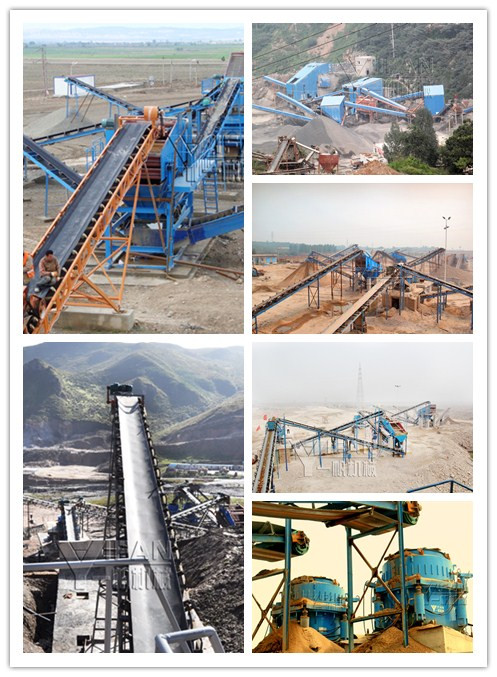 Mechanism of sand production line process
Sand production line vibrating feeder , jaw crusher , sand making machine , vibrating screen and tape transfer machines and other equipment combination . Combine various types of equipment , depending on the process requirements , to meet customer's different process requirements .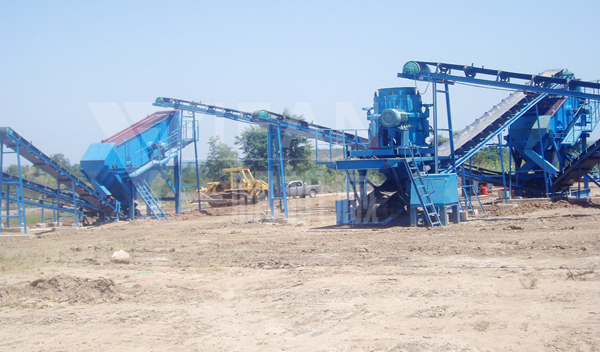 Sand production line process :
First of all, the stone from the primary crusher preliminary crushing production into a coarse material is then transported by belt conveyor to the fine crusher for further crushing , crushing stone into vibration sieve , two stones meet the sand making feed granularity stones into sand making sand, another part of the material back into the thin broken .Part of the stones into sand making the finished product is sand made ??of sand , Jingxi sand machine (optional ) Cleaning , into another part of the Sand broken again .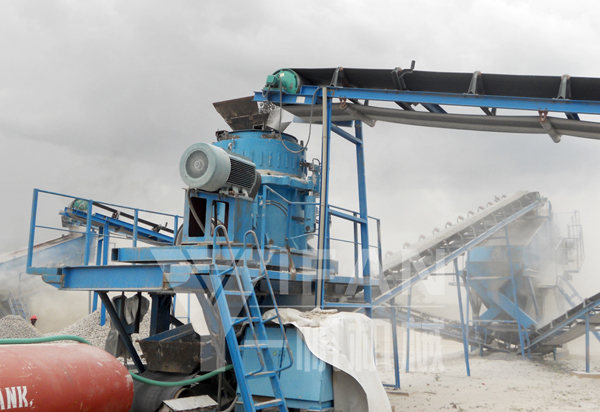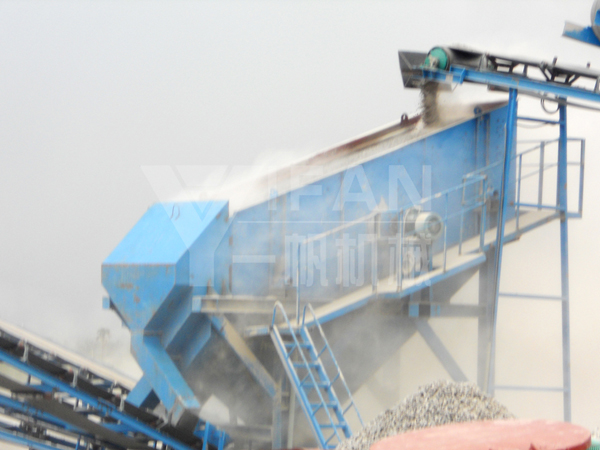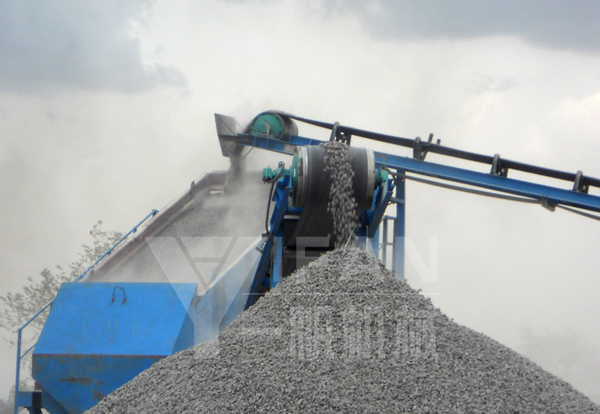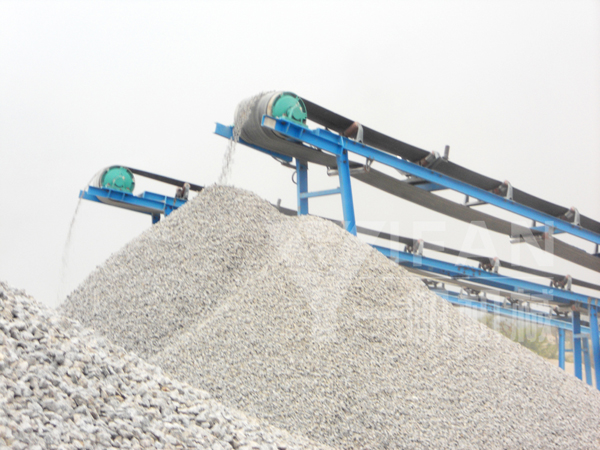 Sand production line performance :
High degree of automation of the system of sand production line , low running costs , broken rate , energy-saving , yield large , less pollution , easy maintenance , national construction sand standards of sand production line production out of the mechanism of sand , uniform particle size , grain shape is good , gradation reasonable.
Sand production line is widely used , its performance has reached the international advanced level , is currently the most effective , practical and reliable gravel machine , especially suitable for the production of abrasives , refractories , cement, quartz sand , grit , slag powder , copper variety of hard stone, iron ore , gold ore , concrete aggregate , asphalt aggregate , crushing of brittle materials and in pieces , is a highly efficient , energy saving gravel sand making equipment , than traditional sand making energy-saving 50% , is the world's advanced sand making equipment .


Sand making equipment work characteristics :
[1] High efficiency crushing , crushing , coarse grinding function .
[2] The structure is simple to install , easy maintenance , low running costs .

[3] The work noise below 75 decibels (db ) , less dust pollution.

[4] By the ability of non- crushing materials , material moisture content affect small , up to 8% moisture content .
[5] Excellent product grain shape , cubic shape , low flakiness content suitable for aggregate shaping , artificial sand and high-grade highways specifications of stone taken ; bulk density , minimal iron contamination.
Dear friends :
Welcome to Zhengzhou Yifan Machinery Co.,Ltd. To contact us through our website,
Please feel free to give your inquiry in the form below.We will reply you with details ASAP.

PREV:
Sand and gravel production line
NEXT:
Expressway aggregate processing production line